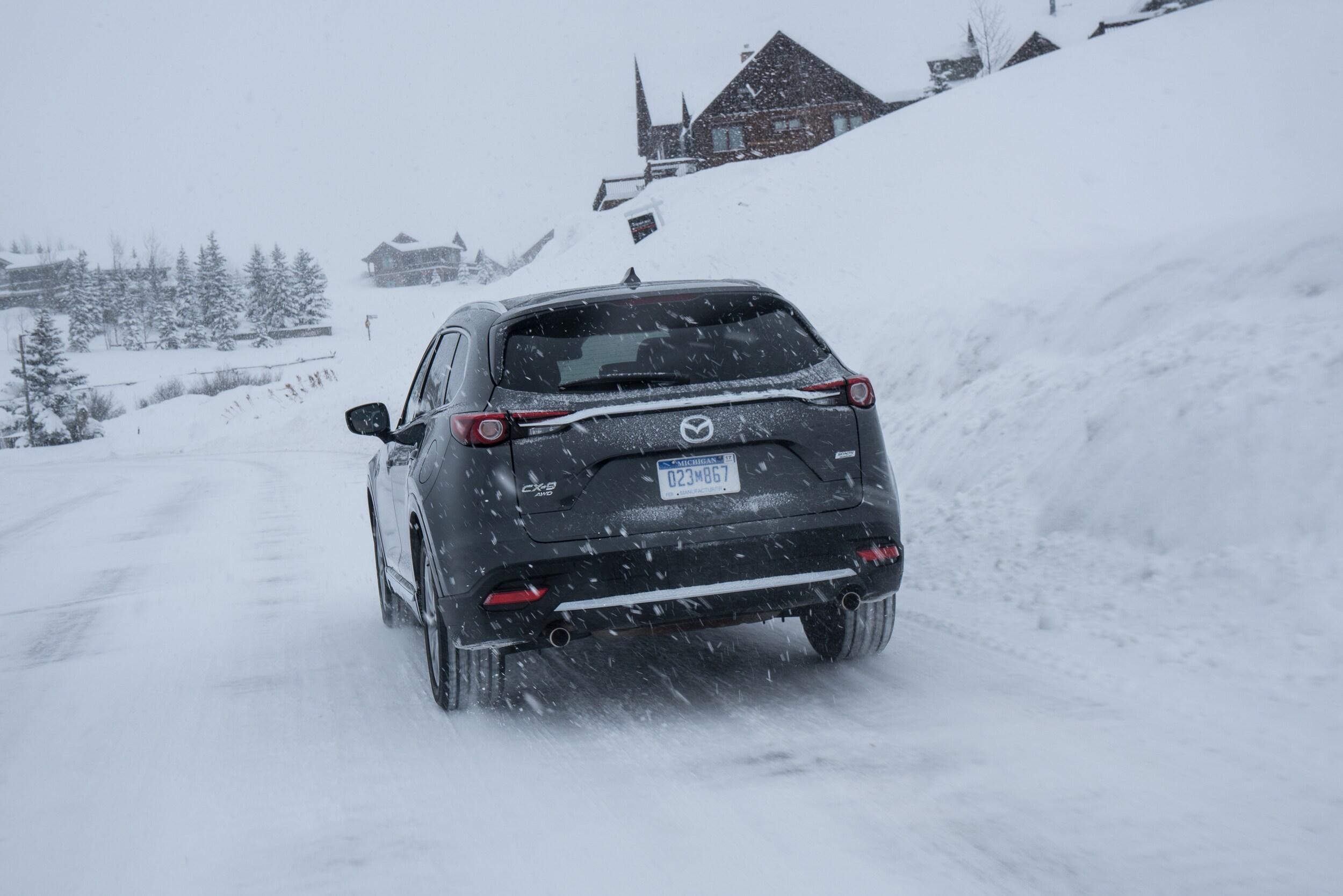 The weather in North New Jersey varies depending on the season, having summers typically in the 90s and winters in the teens. Not to mention the fluctuating moderate weather conditions of the spring and fall.
And there are several things you'll need to get inspected at our Mazda service center serving Paramus NJ to ensure that your car or SUV is ready for the climate conditions ahead. Among them are:
Tires including the air pressure, tread depth & the general condition of each of them
Wheel alignment to ensure your Mazda is driving straight
Braking & suspension system condition
Battery to determine if a replacement will be needed now or in the near future
Fluid level & condition for the oil, brake fluid, engine coolant & more
Filters to determine if you need new onesWindshield wiper condition & functionality
Exterior lights including your turn signals
HVAC system functionality
These apply to all seasons, but there are some specially made parts designed to handle certain weather conditions. The most common of these is the winter since snow, ice and sleet create unique road conditions that make it harder to drive.
Schedule Mazda Weather Prep Service
And once winter is done, it's recommended that you get a car wash. That's because it will take away the debris from the salt & sand that snowplows leave not only on your car or SUV, but in the undercarriage where you can't see it and could potentially damage components of your vehicle.
There are also a variety of Mazda tires designed for specific seasons, with summer tires and winter snow tires being available that increase your driving capability during those respective times of year. You can also opt for all-season tires to get a balanced ride all year around, with our repair center being able to swap out your tires as the weather changes.
Some Mazda weather preparation maintenance can be done as part of our Express Service offering, which means you won't even need an appointment to ensure certain aspects of your car or SUV are ready to handle the upcoming season.
Contact our team to learn more about the Mazda weather prep service that we offer at our Bergen County NJ repair center location!