Ramsey Mazda Certified Pre-Owned Inventory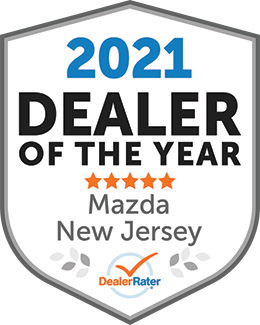 Are you interested in a used car but don't want to stress over the product you're getting? The CPO, or Certified Pre-Owned, stock at Ramsey Mazda is here to put your mind at ease. With the thorough inspection and generous warranties, you can drive around Ramsey knowing that Mazda has you covered.
The 160-Point Inspection
To be a Certified Pre-Owned Mazda, the vehicle in question must go through a rigorous examination that checks several areas for any problems or things that need to be replaced. If any problems arise, then the part or system is adjusted or repaired, or else it will not be a Certified Pre-Owned Mazda. Here's a look at some of the things that the Mazda's CPO 160-Point Inspection checks:
Air conditioning and heating
Interior
Exterior
Transmission
Engine
Brakes
If the vehicle passes this inspection, then it becomes a CPO Mazda. That's how you know that all the vehicles listed under our "Certified Pre-Owned" section are of the highest quality. Also, the CPO title is reserved for late-model cars, which means you won't find an older, high-mileage vehicle in our CPO stock. You can rest assured that these Mazda models will last.

The Warranty
Though these Mazda vehicles undergo a rigorous inspection, some problems may still arise. In the rare chance that happens, your car will be covered by two generous warranties:
The first warranty is a 12-month or 12,000-mile limited vehicle warranty. This warranty ensures there will be no charge for repairs if you take it to a Mazda dealership. If the vehicle you selected is still covered by its new vehicle limited warranty, which is a Three-year or 36,000-mile warranty, then the remainder is added onto the CPO warranty.
The other warranty is a seven-year or 100,000-mile limited powertrain warranty. If any problems arise related to your vehicle's powertrain during that time or within that mileage, the repairs are totally covered.
Aside from producing great cars, these generous warranties are just another way that the people at Mazda are willing to give back to the people in Ridgewood and the surrounding community.

24-Hour Emergency Roadside Assistance
At Ramsey Mazda, we know that things happen. Sometimes you accidentally lock your keys in your car when you're in a hurry to shop in Airmont. Sometimes there's no gas station for miles and the tank drops down to "E" before you know it.
These things can be a hassle, but Certified Pre-Owned Mazda buyers are covered with complimentary 24-Hour Emergency Roadside Assistance. This service, covered by the seven-year or 100,000-mile powertrain warranty, is totally free and can help you with various emergency services. Aside from the problems above, this complimentary service will also help you with flat tire changes, jump starts, emergency towing to the closest authorized Mazda dealership, and more.
AutoCheck Vehicle History Report
Car buying in and around Spring Valley can be stressful, especially when you're looking at pre-owned vehicles. Perhaps the most anxiety-inducing aspect of buying a car is not knowing what your car has been through in the past.
When you buy a Mazda CPO vehicle, you can forget about that anxiety. Each Mazda CPO vehicle comes with an AutoCheck Vehicle History Report, which will check all aspects of the vehicle's history so that you know exactly what you're getting. Whether the car was in a major accident, a minor fender bender, or had nothing wrong with it at all, you'll know all the details of your car's past.
Check Out Our Stuff
Everything in our CPO inventory can be found on our website. If you see one you're interested in, please contact us to schedule a test drive. You'll be taking home a beautiful Mazda to your Chestnut Ridge home in no time.