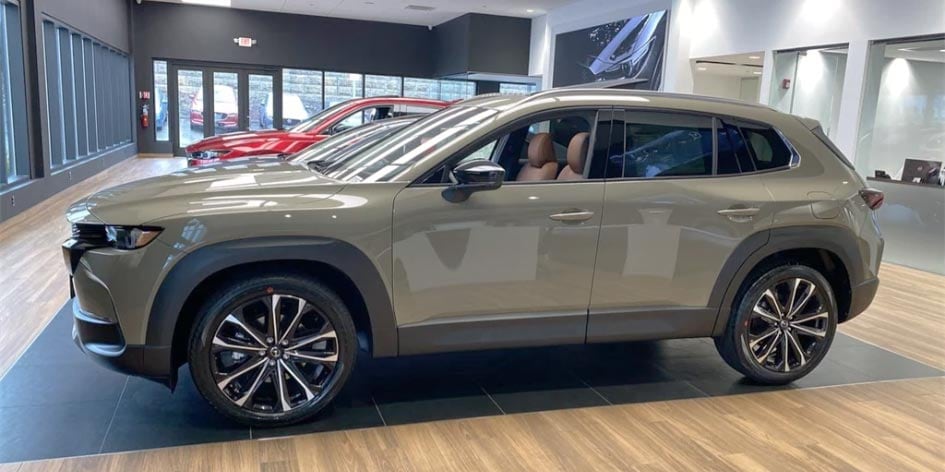 Find Your New Mazda Lease or Loan in Ramsey, NJ
After you've done your share of test driving a new Mazda CX-5 SUV in the Spring Valley area, or you've taken a sport drive or two in a new Mazda3 sedan or hatchback in nearby Chestnut Ridge. You may have even headed out for a thrill in a Mazda MX-5 Miata convertible near Airmont, NY. Either way, you've settled on a favorite new Mazda that's caught your eye. Now it's time you took it home.
A New Mazda Lease vs Loan:
The only question that remains is lease or loan? Should you choose to sign on the dotted line of an auto lease in the short term, you can switch between and among your favorite new Mazda vehicles as your wishes, driving style, preferences, and taste dictates. Plus, down and monthly payments can weigh in lower than on a new auto loan. If non-ownership and saving money in the short run is important to you, leasing a new Mazda may be your best bet.
Finance a new Mazda loan, and things are a little different from the short-term semi-ownership agreement of a lease. Complete all the monthly payments of a car loan, and you own your sedan, coupe, or sport utility outright. Loans carry with them an interest rate or APR, and you'll usually find one conducive to your budget. Though the down payment and monthly costs on a loan can sometimes ring up higher than when you lease, extending the terms of a loan is often feasible. That means the potential both for both a longer repayment period and a lower bottom line per month. Plus, loans have no fine fee print about wear and tear; mileage restrictions are nil, and you can customize your new Mazda car or SUV in whatever way you see fit.
Apply Online and Save Time
If you're eager to learn more, needless to say, we're here to help, and you're welcome to get in touch. Give us a call or start your finance application here on our website and we'll get back to you post haste, and as always, you have an open invitation to visit us here at 436 Rte. 17 North in Ramsey. We look forward to helping you step into the driver's seat for the next leg of your Mazda journey!