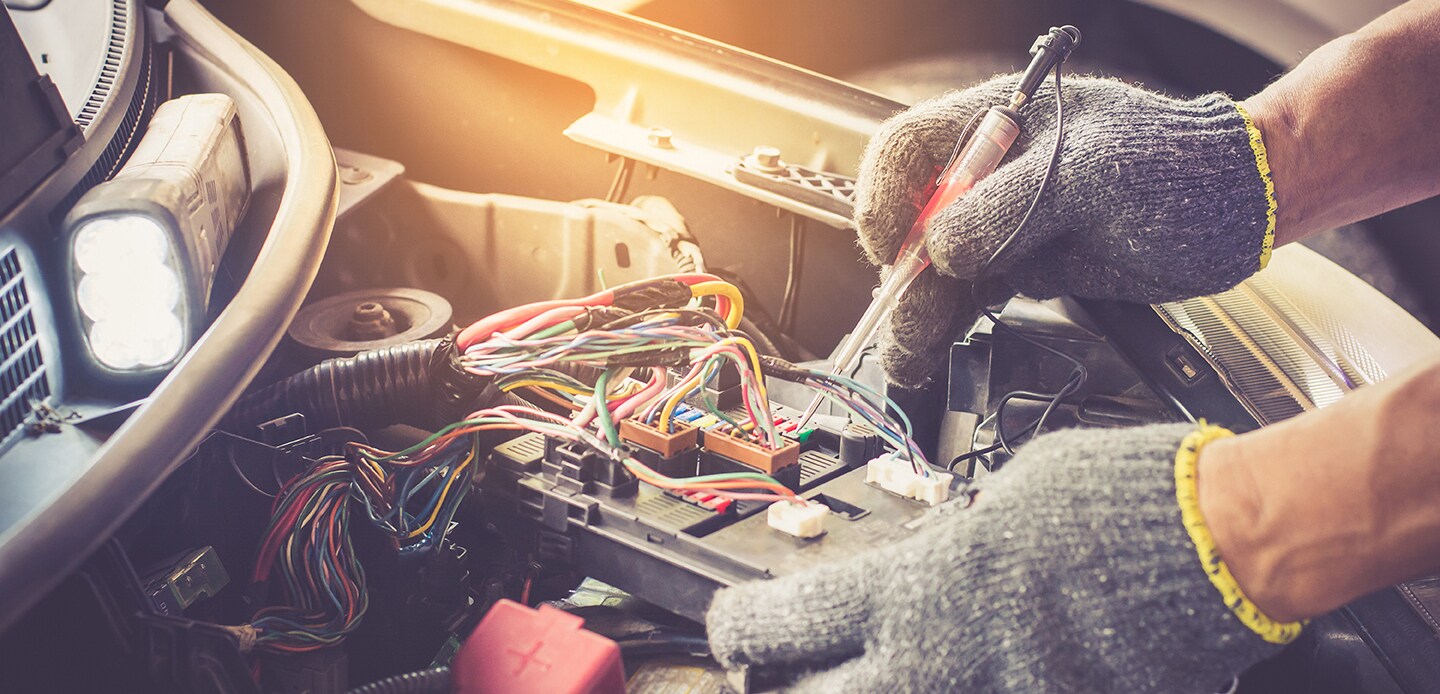 Ramsey Mazda Service Center, Serving Spring Valley, and Chestnut Ridge: Frequently Asked Questions
General Service FAQ
What are common Mazda service items?
While our service center is equipped and staffed to handle a full range of service issues, some services are naturally more common than others. The most basic services are often the most critical, and if ignored for too long, can cause even more problems in the future. Common services include:
"Check Engine" light diagnostics
Oil and oil filter changes
Fluid changes
Tire, rotations, balancing, and replacements
Brake service
Battery testing and replacement
Windshield wiper replacement
Headlight service and replacement
When should I service my Mazda sedan or crossover?
Odd noises and strange vehicle behavior are obvious signs, but some indicators won't become apparent until its too late. For this reason, preventative maintenance is of high importance. You can view recommended Mazda service for your vehicle here.
Why is my "check engine" light on?
There are many reasons why a "check engine" light may illuminate. The cause may be something critically serious, like a cylinder misfire, but often its something more innocuous like a loose gas cap. The light should not be a cause for alarm, and you don't need to immediately stop driving unless it's accompanied by other obvious troubling indicators. However, it's important to visit a Mazda service center as soon as possible, so that a qualified technician can run diagnostics.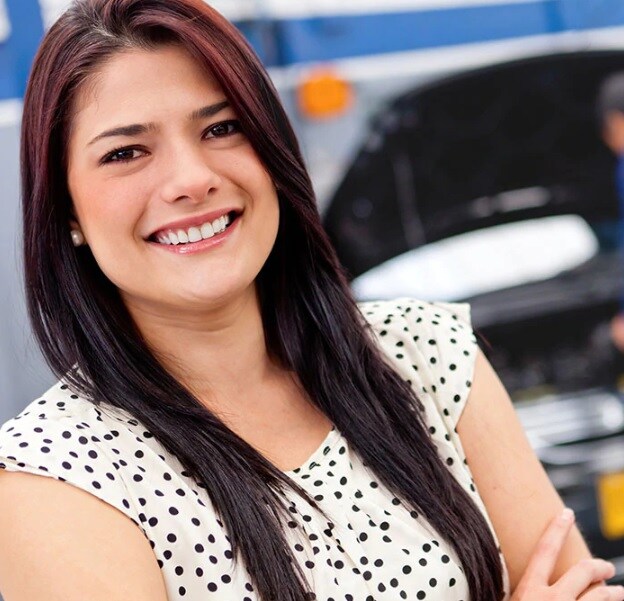 Can I schedule an appointment online?
You bet. Ramsey Mazda makes it easy to schedule service via our website.
Oil Change FAQ
Why do I need an oil change?
Many of your engine's moving parts rub against each other at very high speeds. Without lubrication, friction will cause heat to build up to catastrophic levels. Additionally, oil transports contaminants, like dust and metal shavings, to the filter.
Can I check my own oil?
Yes, checking your car's oil is easy.
Ensure you are parked on a flat surface.
Open the hood and find the dipstick. Look for a brightly colored handle with the word OIL or a picture of an oil can.
Pull out the dipstick and wipe it clean with a rag. Then reinsert it completely.
Pull it out again and make a note of the level. A dipstick has two notches or holes that indicate proper level. If the oil is below the bottom indicator, you need to add oil.
When should I change the oil in my Mazda?
Newer models have a wrench indicator light that will come on when an oil change is required. Service intervals vary slightly by model, but Mazda recommends that the interval not exceed 12 months of 7,500 miles. You can find the owner's manual for your specific model here.
Should I use synthetic oil?
Synthetic oil is more expensive, but it comes with many advantages that make it worthwhile. Synthetic oil is longer-lasting, offers better performance, and is less damaging to the environment.
Tires FAQ
Why should I rotate my car's tires?
Rotations are important because front and rear tires don't wear down evenly. Front tires steer the car, which causes more friction. Additionally, the vehicle's engine makes the front end significantly heavier. Rotating the tires gives the front tires a break and ensures even wear over their lifetime.
When should I rotate my car's tires?
Typical recommendations are between 6,000 and 8,000 miles. An easy-to-remember rule of thumb is to have your tires rotated with every oil change.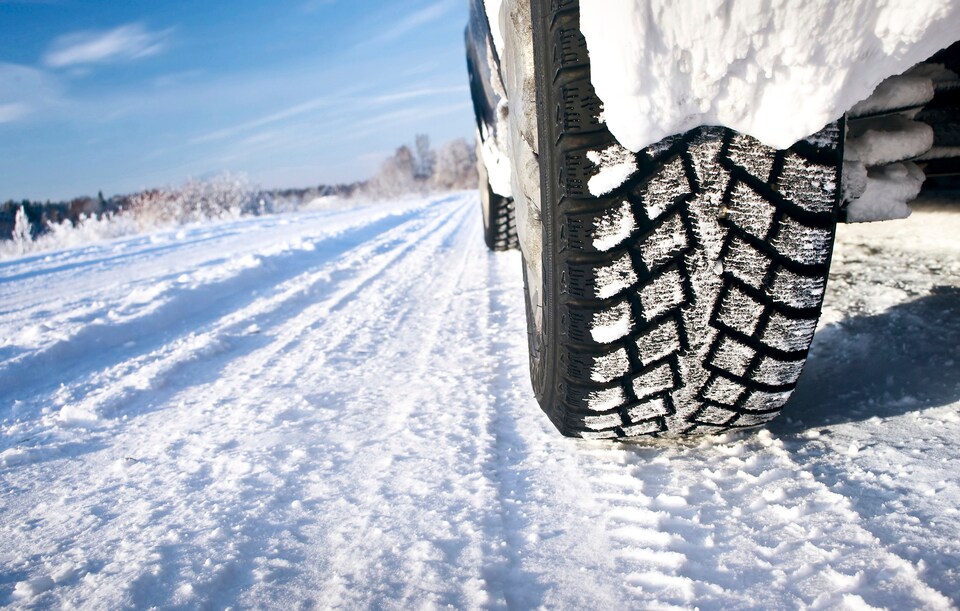 When should I change my car's tires?
It's a good habit to examine your tires once or twice a month for excessive wear. After five years of operation, it's a good idea to check the tread depth weekly. Tires should have more than 1/16th of an inch of tread to ensure safe operation. The penny method is an easy way to verify this. Insert a penny head-first into the tread. The tread should cover the top of Lincoln's head. If you can see the top of Lincoln's head, it's time for a new set.
Parts and Accessories FAQ
What are common accessories available for my Mazda?
There are many ways to customize the aesthetics, comfort, convenience, and utility of your Mazda car or SUV. Common items include:
Roof racks
Splash guards
Touch-up paint
Cargo mats
Floor liners
Parking sensors
Smartphone integration
Bumper and door guards
And lots more
Can I use aftermarket parts?
If your vehicle is not being leased, you are free to customize it as you like. However, genuine OEM parts guarantee an exact fit and finish that aftermarket parts cannot. OEM parts are developed during the vehicle's manufacturing, ensuring they meet the precise specifications and tolerances. As such, they are covered under warranty. Aftermarket parts are not covered under warranty and may even nullify the remainder of your model's current warranty.
How can I order genuine Mazda parts and accessories?
Visit our parts department page for links to order available parts and accessories. If you have any questions about your specific model, don't hesitate to contact us at your convenience. We'll be happy to assist you.