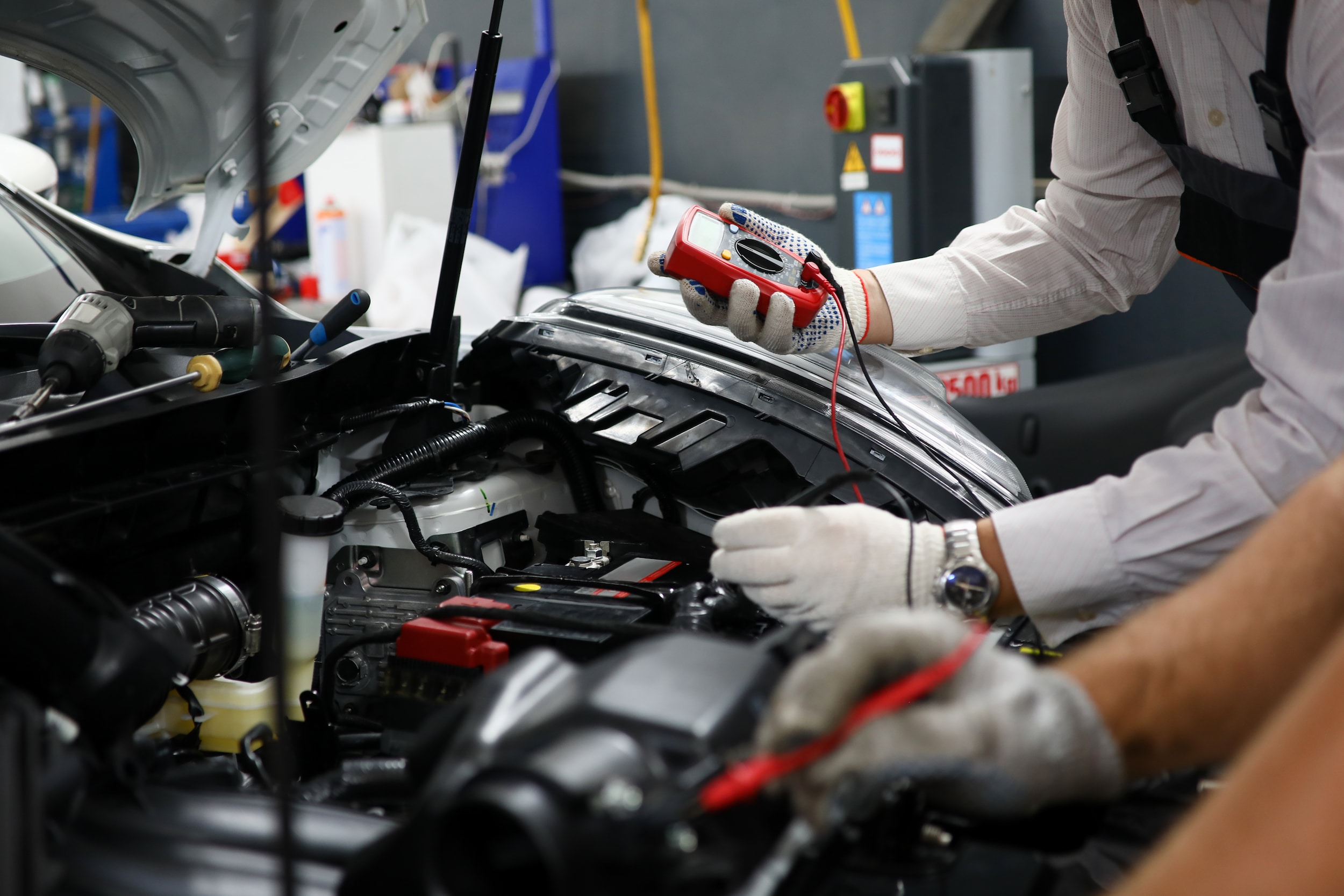 Get an Engine Tune-Up in Ramsey, NJ
Your engine is perhaps the most vital part of your Mazda. Whether you're driving in style with a compact Mazda3 or are hitting the road with the family in the spacious Mazda CX-9, you need the best performance possible to get to your destinations around the Spring Valley area. Here at Ramsey Mazda, we make sure to provide you with the best service center around for your routine maintenance and repairs. If you want to ensure that your engine is in it for the long haul and will provide you with the best performance possible, you should think about getting regular engine tune-ups. The service center at Ramsey Mazda can help you out with that!
What is an Engine Tune-Up?
An engine tune-up is a great way to get the best performance and efficiency out of your Mazda sedan or SUV. With an engine tune-up, our expert technicians will pop open the hood and inspect many components related to your car's engine. If any of your engine's parts need to be replaced - especially components essential to the ignition or engine operation - then our technicians will get to work finding suitable replacement parts. At our service center, we only use certified parts for our engine tune-ups, ensuring that you'll get the best performance and efficiency possible when driving your Mazda.
What Parts are Replaced in an Engine Tune-Up?
There are many components in your engine, all of which are vital to your engine's performance. When we perform an engine tune-up, we'll thoroughly inspect all parts of your engine to make sure that you're getting the best performance possible out of your Mazda. Driving around Chestnut Ridge will feel amazing with new engine parts. Here's a look at some of the parts we will inspect and possibly replace or clean during an engine tune-up:
Engine Air Filter
Spark Plugs
Wire/Coil Boots
PCV Valve
Distributor Cap and Rotor
Fuel Filter
Ignition Timing
Fuel System
What are the Warning Signs that Your Engine Needs a Tune-Up?
While many Ridgewood drivers may overlook the necessity of engine tune-ups, getting these procedures regularly can enhance your driving experience. When you notice poor performance or fuel efficiency, then it is likely time to get an engine tune-up. In addition to that, you may need to visit our service center in Ramsey, NJ, if it is difficult to start your car, your car doesn't accelerate as well as it used to, your engine often misfires, your engine shakes when idle, or if you have a "Check Engine" light illuminated on your dashboard. Getting an engine tune-up at Ramsey Mazda can likely alleviate these problems.
How Often Should You Get a Tune-Up?
The time between tune-ups can be different depending on the make and model of your car and how often you drive your car. If you put a lot of miles on your Mazda, for example, many technicians will likely recommend that you get a tune-up every six months. If you use your Mazda for driving around downtown Airmont and for your work commute, then you likely won't need engine tune-ups quite as frequently. For the best recommendation possible, be sure to head over to Ramsey Mazda to speak to our technicians. Once they look at your Mazda, they'll give you an honest opinion about its needs and will perform them accordingly.
Schedule Your Service Appointment Today
If you're ready to get your engine tune-up, be sure to schedule your appointment online with Ramsey Mazda. At our service center, we'll make sure that your engine is up to the task to give you the best performance possible.