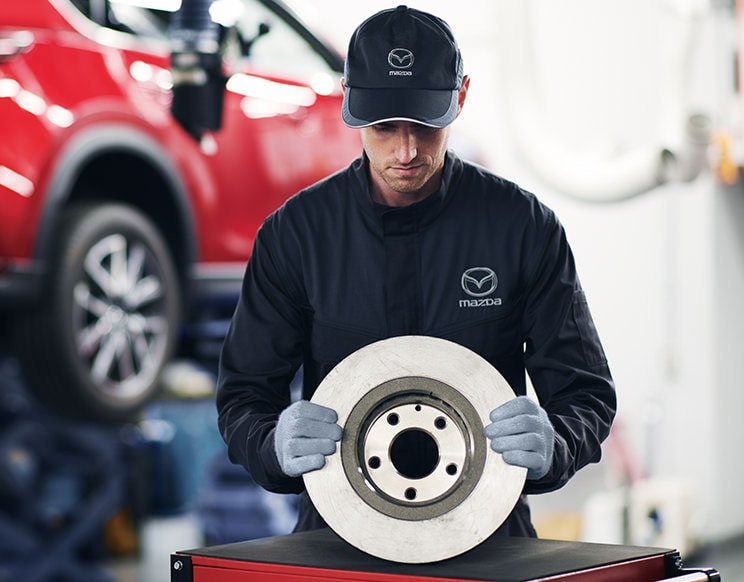 One of the most vital parts of your Mazda that needs regular maintenance is your brake system. The brakes are what help you slow down your vehicle and bring it to a timely stop, which especially comes in handy in the bumper-to-bumper traffic the North New Jersey area typically gets and if you need to decelerate suddenly.
There are a few key components to your Mazda's disc brakes:
Brake calipers that support the brake pads & uses pistons to turn brake fluid pressure into friction on the rotor
Brake rotors that are what the brake pads clamp onto when applying the pedal to slow down and/or stop the vehicle
Brake pads that get squeezed & create the friction required to decelerate or stop your Mazda
Wheel studs & bearings to help connect your brakes to the other parts of your car
Each part needs to get repaired or even replaced on a regular basis as part of normal wear and tear. The length of time will vary based on how much you use your Mazda in a given day, whether you commute to work, run errands or go on long road trips. Or even a combination of the 3.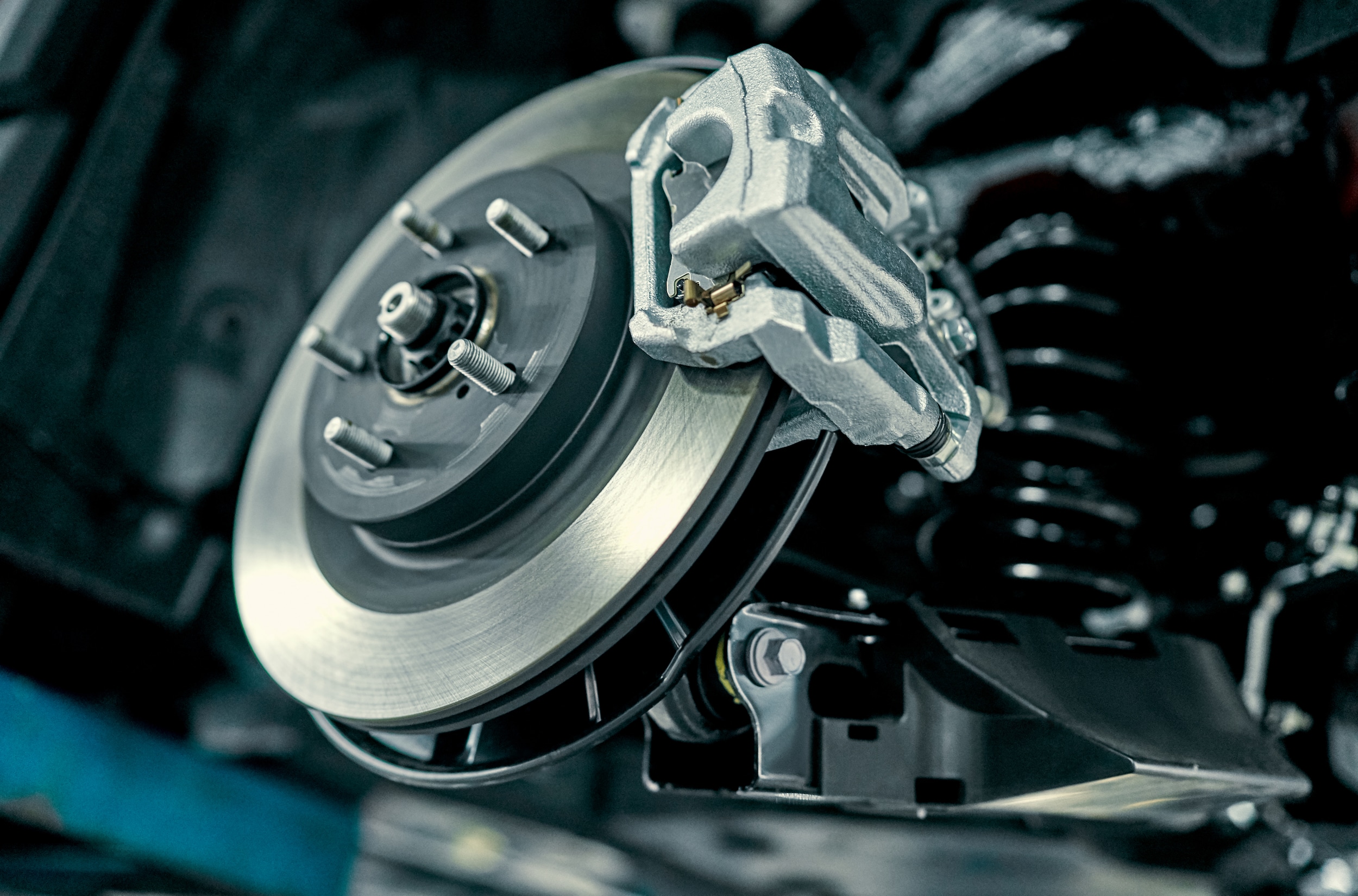 Warnings Signs Your Mazda Needs New Brakes
Needing to push the pedal down further to slow down and/or come to a stop
Hearing a squeaking and/or grinding noise as you're applying the brakes
Shaking of the brake pedal as you press down on it
Seeing a strange fluid under your car's wheels
You can usually tell that your Mazda's brakes need to be replaced based on how different it performs compared to how it would normally feel. And our Mazda service center location in Bergen County NJ can thoroughly inspect your brakes to see if you need a brake replacement or something else needs to be adjusted.
We offer an array of popular brand-name car brakes that fit just right with your Mazda, whether you drive a car like the Mazda3, Mazda6 & MX-5 Miata or a SUV like the CX-9, CX-5 & CX-30. We'll determine which brakes are right for you based on your driving habits & budget.
Schedule Mazda Brake Service Today
Contact our team today to learn more about the brake repair service we have to offer at our Mazda repair center serving Wayne & Lodi NJ! And don't forget to check out our Mazda service specials to see how you can spend less on vital maintenance & repairs on your brakes and many more vehicle components.