The Mazda MX-30, which we spoke about in a previous blog post upon its initial unveiling in 2019, is our brand's first-ever fully dedicated battery electric vehicle (BEV). There's more information now out about this zero-emissions Mazda, so we wanted to share it with you.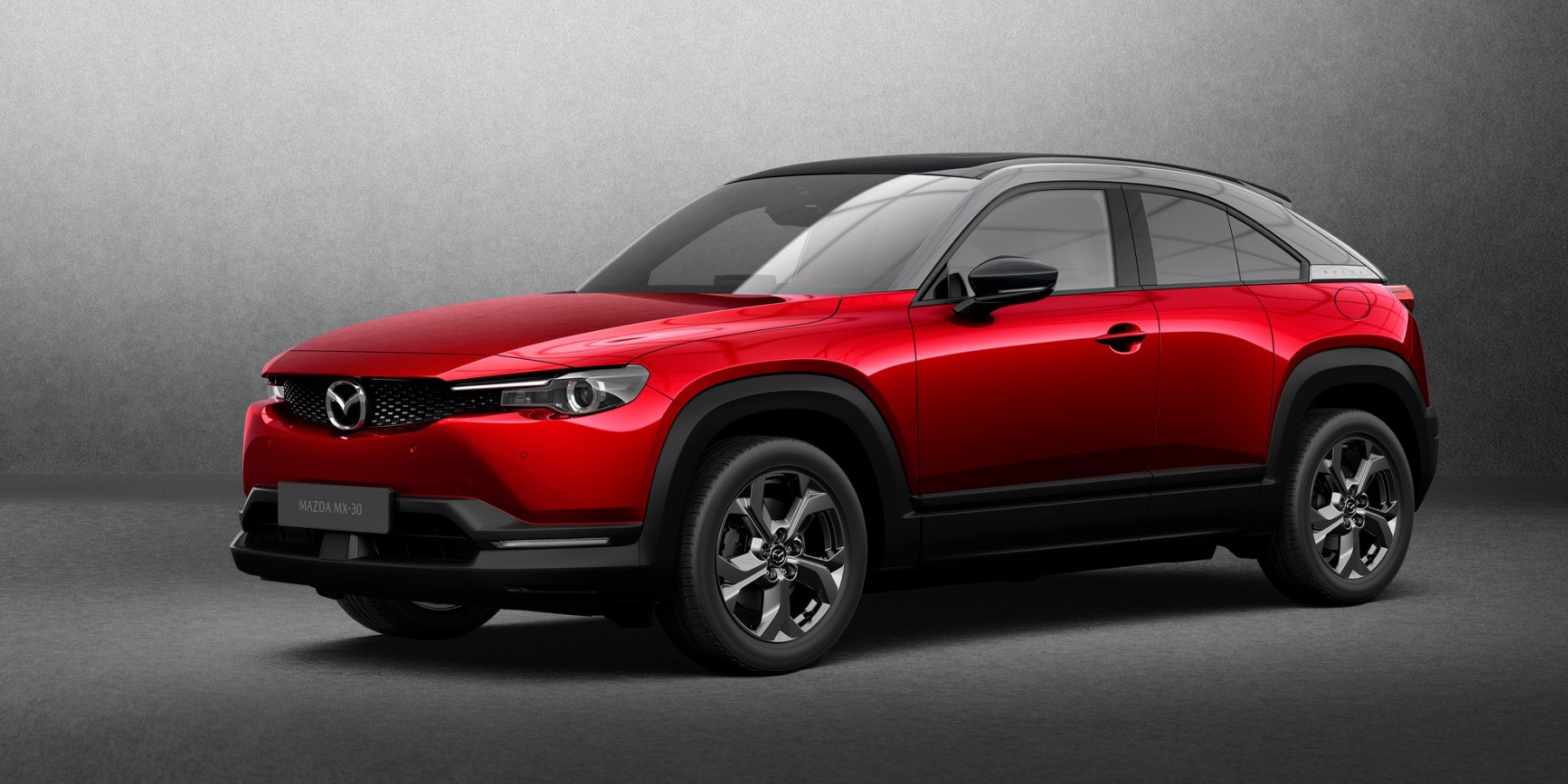 MAZDA MX-30 Performance
Mazda's unique rotary powertrain makes a return in the form of a rotary generator used under the hood of the Mazda MX-30. This rotary technology is part of the electrification utilized that includes a front-wheel drive electric motor that will deliver an output of 144 horsepower and maximum torque rated at 200 lb/ft.
You'll be impressed by the driving dynamics offered by this electric crossover, which will come from the combination of this new electrified powertrain and enhancements made to the Skyactiv®-Vehicle Architecture our brand is known for.
Also under the hood of this BEV is a 35.5 kWh lithium-ion battery with multiple charging choices being available at home or while traveling around using both public Level 2 and DC fast charging solutions. In fact, the MX-30's battery can be charged to 80% within about 36 minutes using the DC fast charging option.
Mazda North American Operations will partner with ChargePoint to provide charging solutions for MX-30 owners in New Jersey, but more details about this partnership will be announced as it gets closer to this model's release date.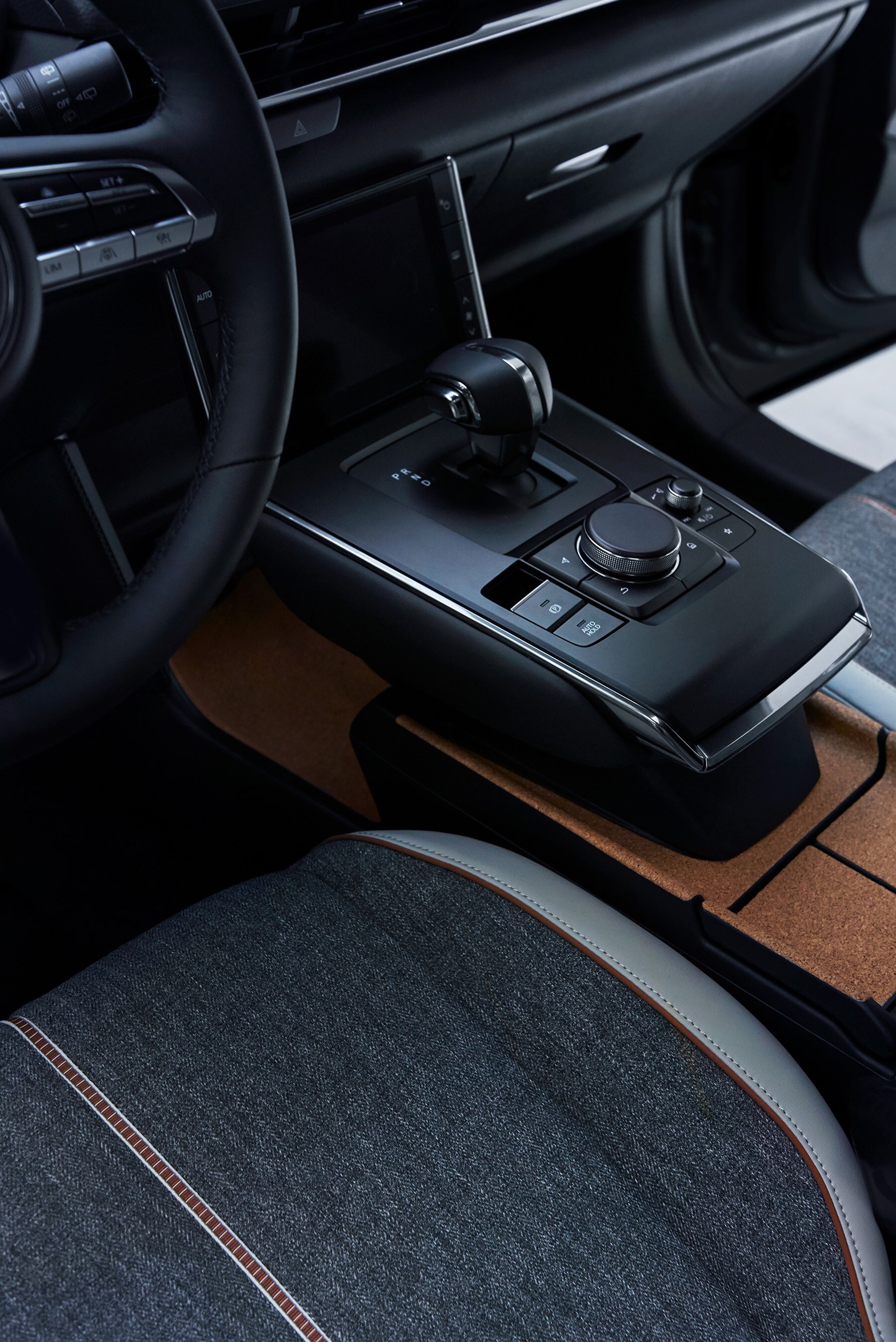 What Will Be Inside the MAZDA MX-30
Our aforementioned previous blog post also spoke about the Mazda MX-30's new "Human Modern" concept, designed to combine the appeal of futuristic appearance cues with a sense of familiarity that distinguishes our brand. The elegant interior continues the minimalist design language of the exterior by providing lightness and openness while offering a driver-centric layout.
The centerpiece inside the Mazda MX-30 will be a floating center console that is home to:
An electronic shifter for switching gears
A multi-function commander knob seen in other Mazdas
Shortcut buttons for occupants to operate the Mazda Connect™ infotainment system
A new 7" touchscreen display that shows the climate control panel flanked by tactile push buttons to operate it
The MX-30 is also crafted with complex quality materials, including recycled fabrics & other sustainable materials to help reduce your carbon footprint even more. Cork, which is one of the most highly renewable & eco-friendly resources, can be found on elements like the door grips & aforementioned center console to also pay homage to our brand's roots as a cork manufacturing company over 100 years ago.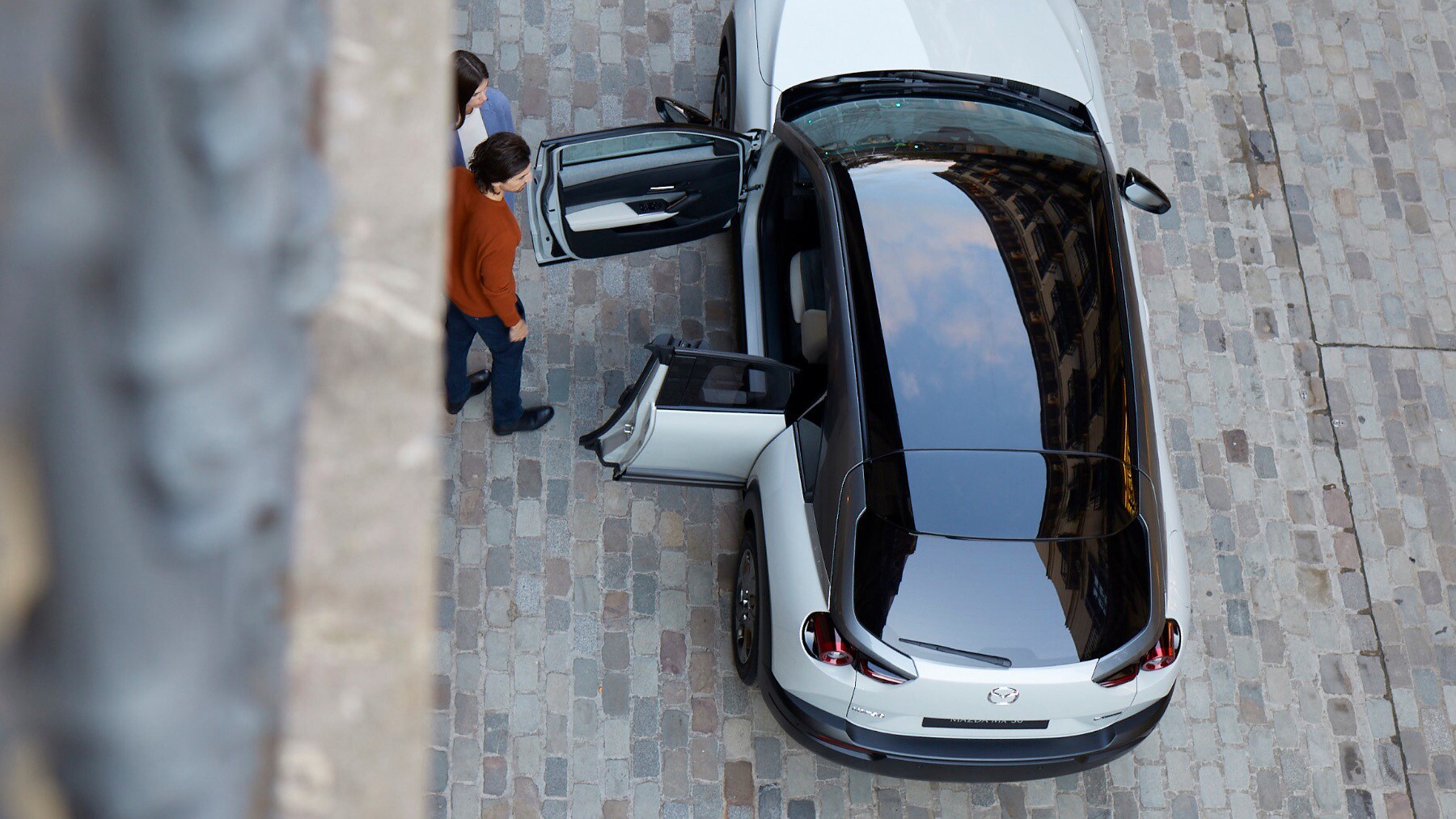 The last update for the Mazda MX-30 is the fact that there are new freestyle doors onboard. This evolution of the Kodo design language features no pillars to provide an even greater sense of openness & a wider range of possibilities within.
As of this blog post's publishing, the Mazda MX-30 is set to debut in California this fall with a date for New Jersey not yet announced. Contact the team here at Ramsey Mazda to learn more about this zero-emissions BEV and keep up to date on when it'll be making its way here!