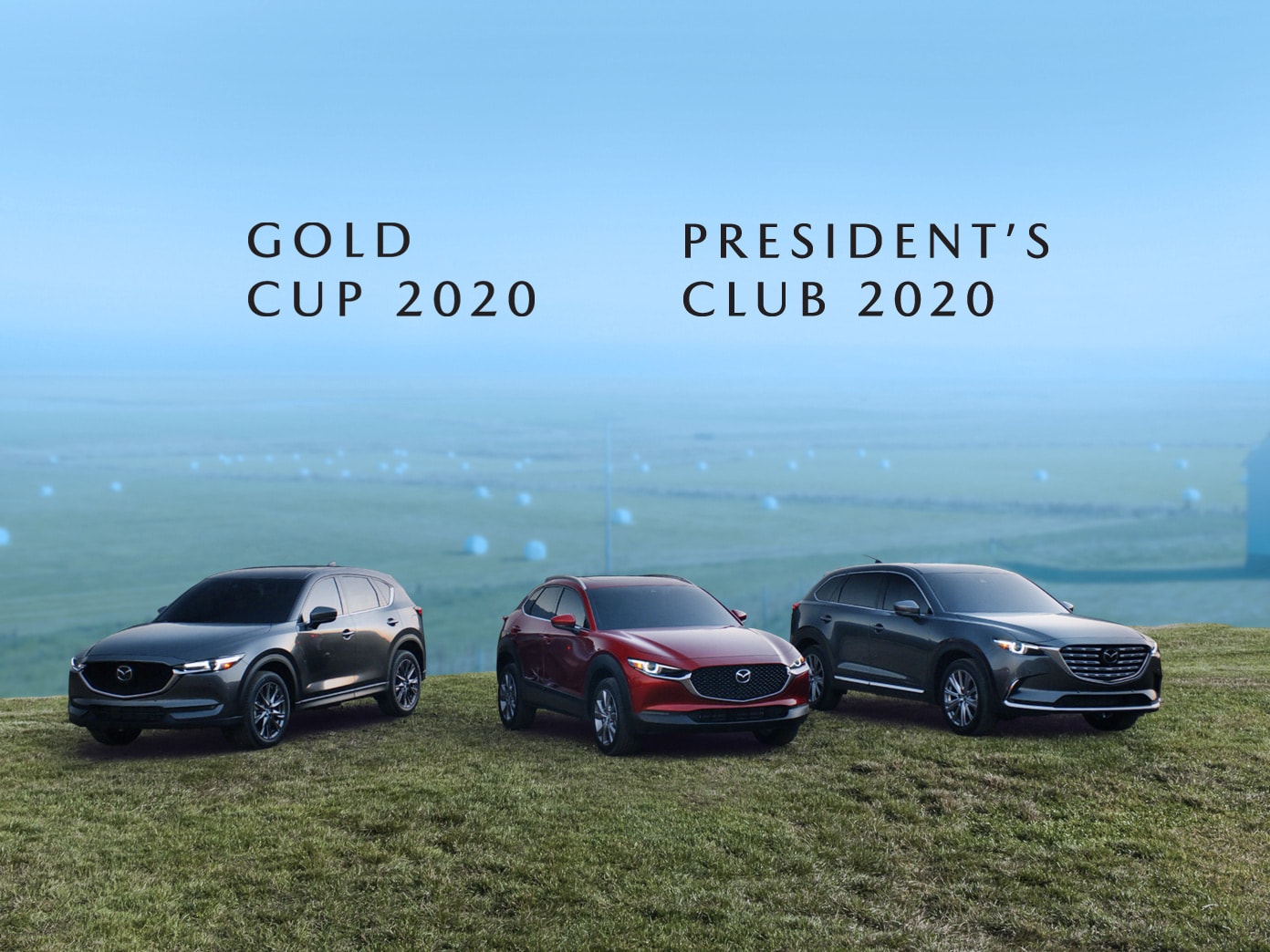 Ramsey Mazda is pleased to announce that our brand has once again named us to the President's Club and given us the recognition of being a Gold Cup certified dealer! Both of these accolades come from our dedication to customer service in the 2020 calendar year.
We were named to the President's Club for the 5th year in a row due to our cumulative year-to-date Mazda Brand Experience Program (MBEP) index scores through December 2020. Customer retention was a key emphasis on our performance that was judged by Mazda North American Operations.
To qualify for Mazda Gold Cup status, we met rigorous customer satisfaction requirements, upheld a high-quality dealership image and ensured our sales & service teams adhere to Mazda training requirements on an ongoing basis. Did you know that Mazda North American Operations recognized us each year since 2011 with this achievement?
We need to thank the loyalty of our customers and the diligence of the entire staff here at Ramsey Mazda for making us win both of these prestigious awards!
Why Customers Love Ramsey Mazda
"I leased my first vehicle with Ramsey Mazda. I did my research beforehand and decided to come to this dealership based on others' experience. I worked with the highly recommended Victor and Donovan. Victor took care of me and my family. I was very happy with his attention to detail and was well Informed. He answered all my questions big or small. I ended up leaving with a 2021 Mazda CX-30 couldn't be happier. Donovan in finance was great as well, and the paperwork process was a breeze."

-J Hinojosa
"The experience was extremely positive! I felt safe and protected from COVID. It was well planned out. The staff were friendly and responsive. There was no extra waiting time."

-Jean Friedman
"I liken car shopping to worse than a visit to the dentist, in most cases. That is unfortunate because I love cars but I don't often love the experience of shopping for one. I am happy to say that was not the case at Ramsey Mazda. I had been to a number of other dealerships on Route 17 and had less than desirable experiences. However, everything about my experience and ultimate decision to go with Mazda was better than I could have expected.

Willy, the sales professional who I worked with, was warm, friendly, patient, accommodating and thorough. He's probably the best auto sales professional I've encountered in all of my years car shopping. I highly recommend him to anyone who is looking for a Mazda. He made everything so easy and pleasant and was always so warm and friendly.

Even though it is 2021, I have been outright ignored when, as a female, I've entered other dealerships alone (without a man). I never once was condescended to by Willy or anyone else at Ramsey Mazda. I was treated with respect and it's sad to say but that meant a lot because that is not always the case. I believe customer experience is a huge factor in a buying decision. It baffles me that so many other dealerships don't realize that.

In addition to the customer experience, I chose Mazda because this vehicle came with more bells and whistles (for less) than some of the other brands I'd looked at that would've cost more yet it's styling and handling really appealed to me. I'd always kept the Mazda as an option when my lease was up because I often drove it as a rental car during many business trips and always loved driving it. I had previously had a history of owning or leasing luxury vehicles and not always been satisfied with the experience and issues.

I read many reviews of the Ramsey Mazda service and sales department as well as their BBB rating. I've never seen so many consistently great reviews for any dealership. This was also a big factor and helped make my decision.

I deliberated for some time before I made my decision and Willy was very patient throughout. When I finally made my decision, Willy made everything so easy for me. Picking up the vehicle and dropping off my old vehicle was a breeze because he personally made sure of that. Donovan was also a factor in that, having everything ready when I arrived so it was a fast and painless process and he was professional and kind with all of the paperwork.

Willy told me about all of his loyal customers and I can understand why. I am very pleased with my decision and know I made the right one."

-Dana Protano