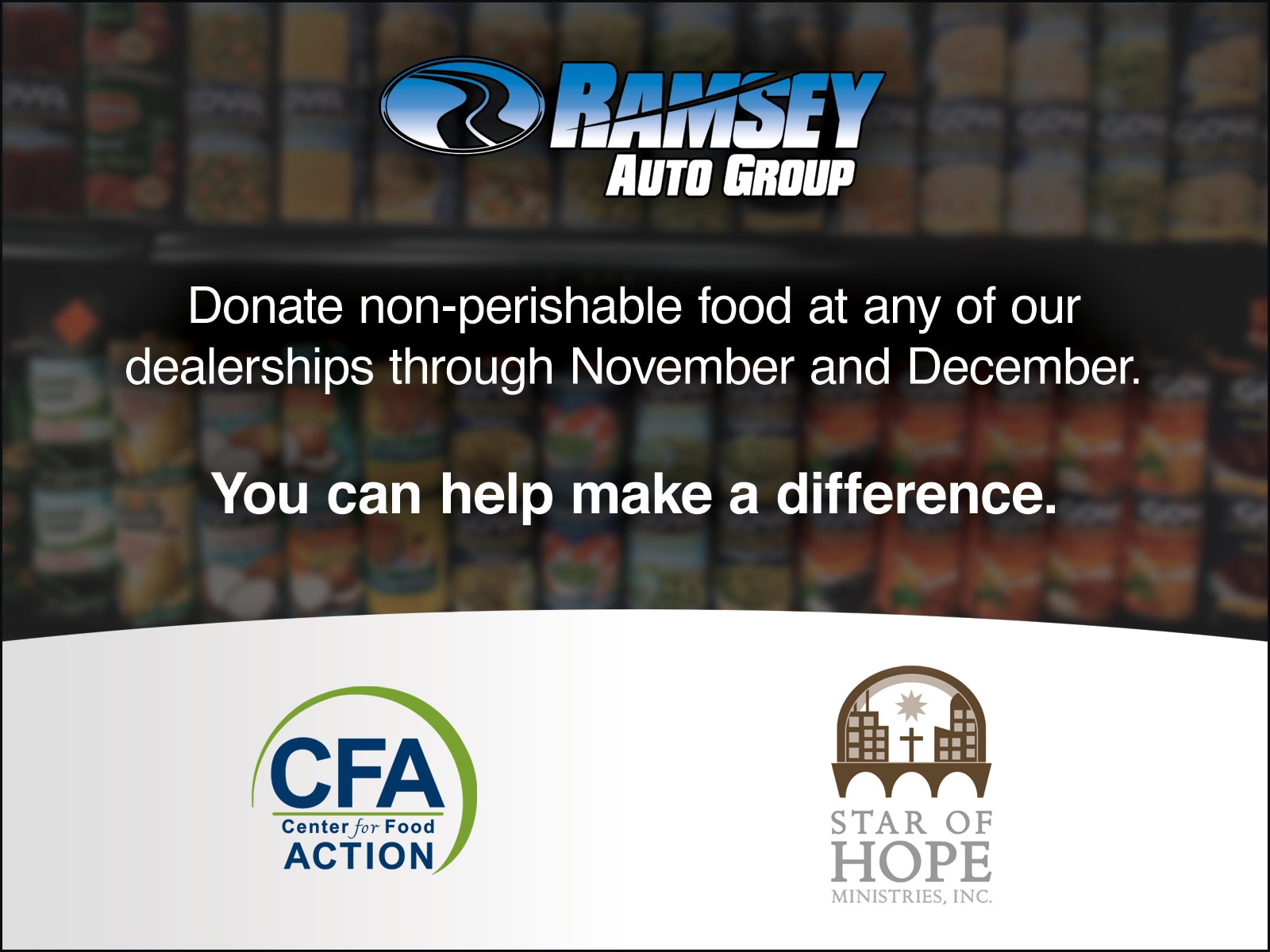 Ramsey Mazda and the rest of the Ramsey Auto Group are holding a food drive all November 2020 and December 2020 long! We are collecting non-perishable food items for the holidays and will be donating them to a couple of local charities.
The first is the Center for Food Action location at 90 Ridge Rd in Mahwah NJ. They have been providing food assistance to residents in need in Bergen County & Upper Passaic County for more than 40 years. They also offer several initiatives including:
Emergency Food Program
Homelessness Prevention Program
Weekend Snack Pack Program
Garden Program
Smile Pack Program
Hunger Free New Jersey
The second is Star of Hope Ministries, located at 34 Broadway in Paterson NJ. We're proud to help them with their Thanksgiving Box of Love initiative that provides 2000 families in need this season with all of the ingredients for a full Thanksgiving dinner. They also distribute food, connect network churches with needed resources and organize daily prayer calls in the Greater Paterson, Newark & Willingboro area.
You can drop off your non-perishable food items at all of our dealership locations including ours at 436 Route 17 North in Ramsey NJ. You can help make a difference for a family in your community this holiday season by giving what you can for our food drive!