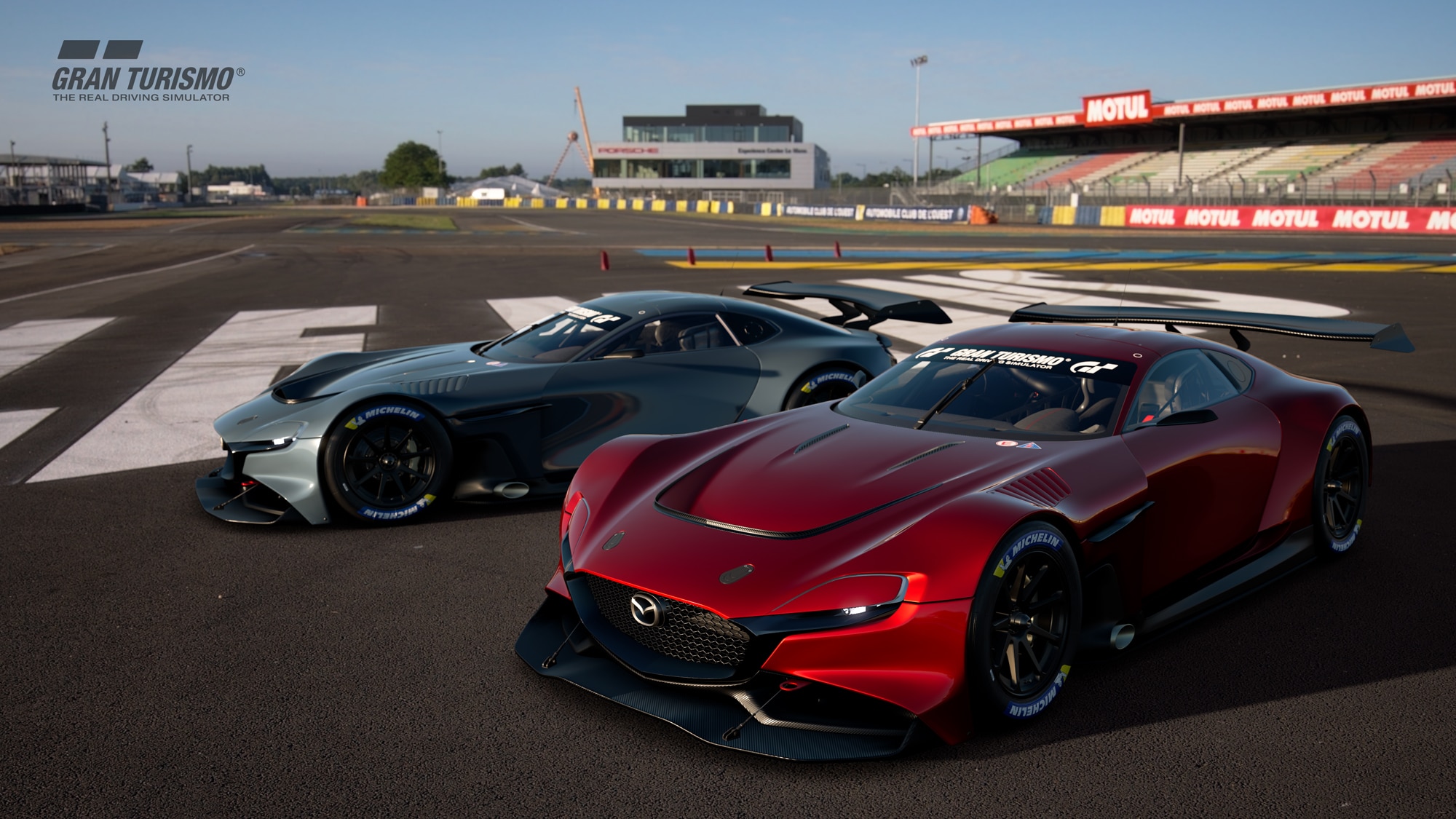 If you want to drive a one-of-a-kind virtual race car that exudes our brand's knack for enhanced performance in a sleek design, now you can! That's because the Mazda RX-Vision GT3 Concept has been unveiled and is now playable in Gran Turismo Sport for the PlayStation 4 (PS4).
All you have to do is download it! The Mazda RX-Vision GT3 Concept is based on the Mazda RX-Vision that received the Most Beautiful Concept Car of the Year award at the 33rd Festival Automobile International held in January 2016 in France.
But as you can see, this concept car is more than just beautiful looks.
Watch the MAZDA RX-Vision GT3 Concept in Action
MAZDA RX-Vision GT3 Concept Specs
When you virtually get behind the wheel of the RX-Vision GT3 Concept, you'll surely be impressed with this Mazda. That's because you'll feel the power of the SKYACTIV®-R naturally aspirated 4-rotor rotary engine that delivers 570 hp and 540 lb/ft of torque, more than enough to race with the other virtual cars in the game.
Other specs for the RWD Mazda RX-Vision GT3 Concept include:
Length: 4,590 mm
Width: 2,075 mm
Height: 1,120 mm
Weight: 1,250 kg
Displacement: 2,600 cc
Front & rear weight distribution: 48:52
Wheelbase: 2,700 mm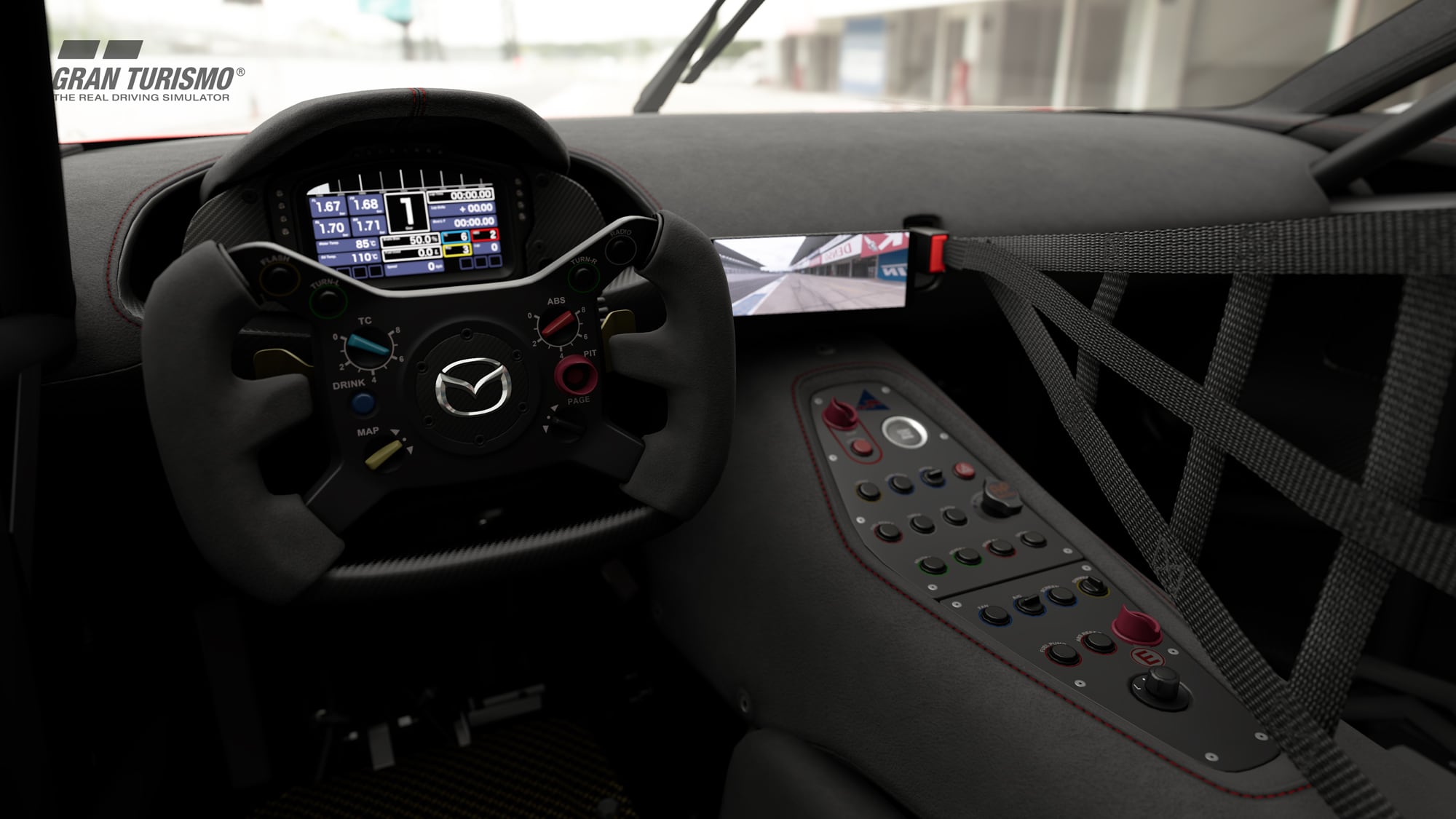 MAZDA RX-Vision GT3 Concept Design
The Mazda RX-Vision GT3 Concept was developed jointly between Mazda Design & Polyphony Digital Inc., with an image sketch first appearing at the FIA Gran Turismo Championship world final last November in Monaco. From there, the design was enhanced by both companies while maintaining FIA GT3 rules & performance compliance through:
Sketch work
3D digital modeling
Completion of the final touches
As a result, the design of the RX-Vision GT3 Concept provides improved aerodynamic performance, better engine room cooling, superior front & rear downforce and rear wheel traction. Some of the features that give this virtual race car its unique flair include:
Large engine hood outlet
Front & rear spoilers
Rear under diffuser
Widened fenders
Minimized front projection area
18" Michelin 310 / 700 tires with expanded treads
The interior of the RX-Vision GT3 Concept contains a race-oriented cockpit that gives you a unique steering wheel design for improved operability and a driver-oriented seat shape, driving position, pedal arrangement & visibility. This model was designed to exude the human-centered driving experience that our current new Mazda models in production provide for you.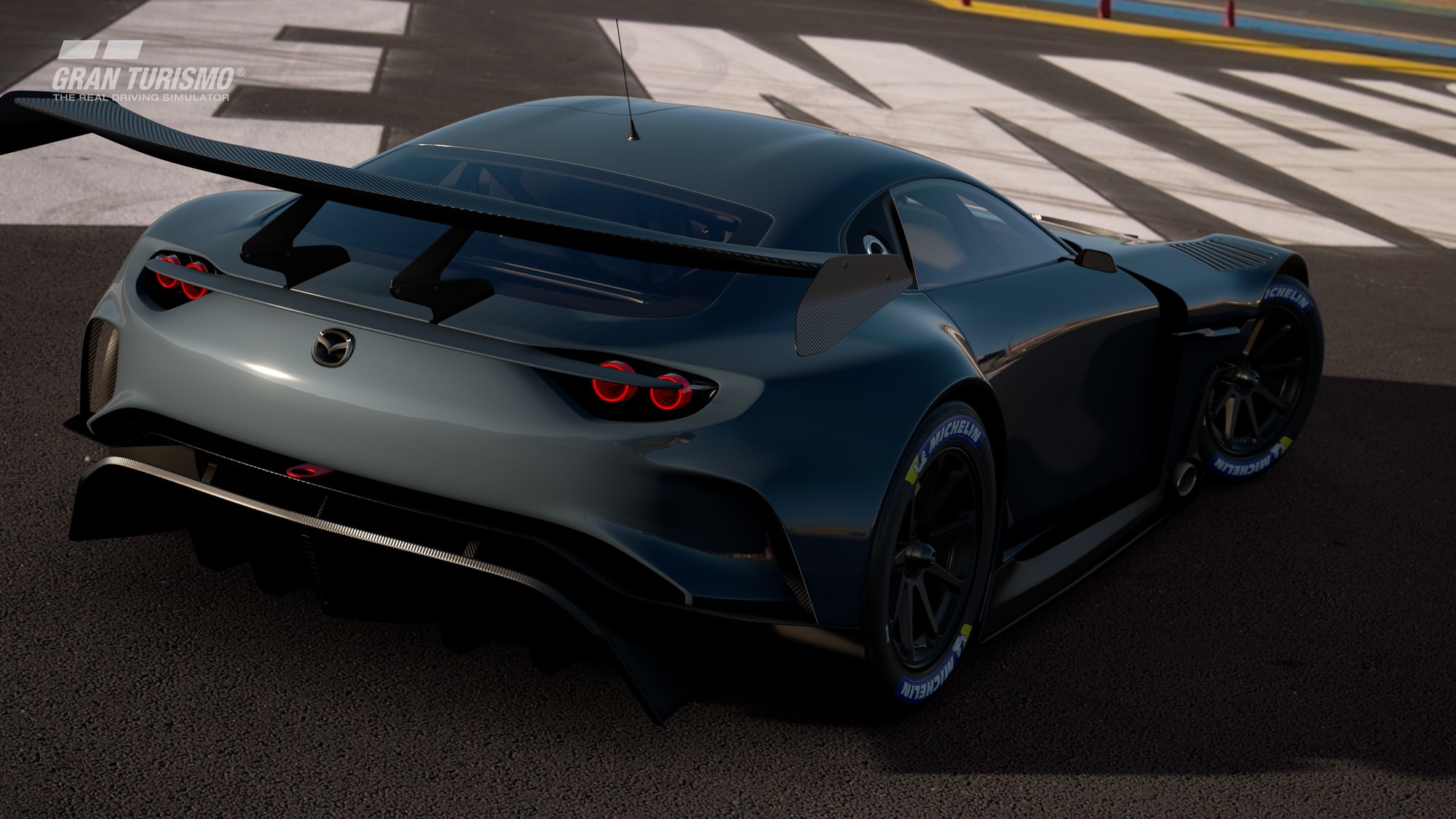 If you choose to use the Mazda RX-Vision GT3 Concept (or any other Mazda model) in Gran Turismo Sport, you'll automatically be granted seed right to take part in the FIA certified Gran Turismo Championship world tours to be held in various locations in the 2020 season.
We hope you give the Mazda RX-Vision GT3 Concept a download & have an invigorating drive behind the wheel on your PS4!