As you may feel, winter is fast approaching around the Ramsey, NJ, area. The temperatures will drop, and inclement weather can arise. So, how does your Mazda get ready for the winter ahead? With a visit to our Mazda Service Center in Ramsey, NJ, you can get the maintenance your Mazda car or SUV needs to stay working optimally throughout the challenging conditions.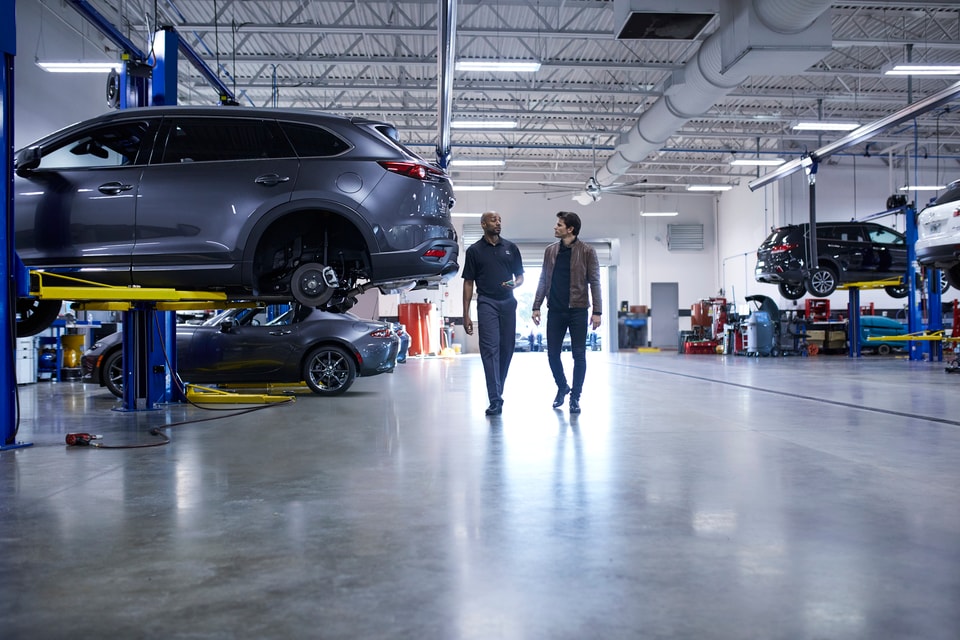 What Services Does My Car Need?
Although regular maintenance visits are important, winter is especially a time of the year that you want your car to be working securely. When you bring your Mazda in for a checkup, we can inspect it to make sure that your car or SUV has ideal antifreeze and coolant levels. And if not, we can always refill those for you. A trained technician can also top off all fluids (such as oil) to help ensure that the engine in your vehicle doesn't freeze.
Assuring that your Mazda vehicle's brakes are in working order is also vital. We can provide a thorough brake inspection and replace brake pads if needed. Another important aspect to consider is the type of tires that you have on your Mazda. Whether you have a Mazda3 or a Mazda CX-9, it is a good idea to come in for a tire inspection and pressure check, or if you haven't gotten new winter tires yet, those would be a wise purchase due to their ability to easily tackle snow or sleet with their enhanced grip and traction design.
Schedule Your Winter Maintenance Today
Do any of these services sound like they are things you need to put on your to-do list? Bring your Mazda in for a winter service at Ramsey Mazda. You can arrange a service appointment online at our Service Center today to find a time that suits you.