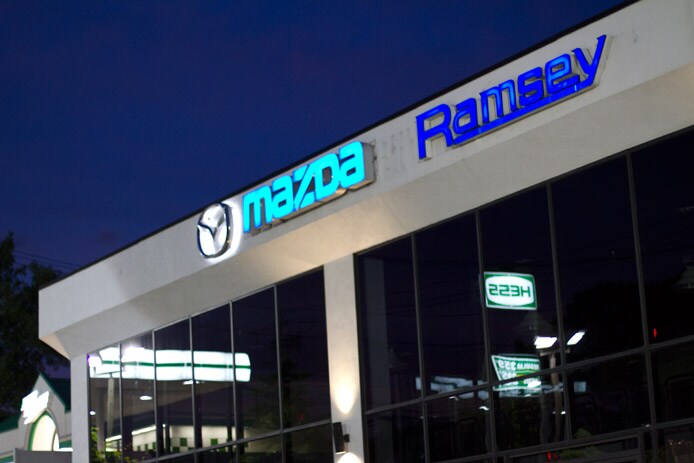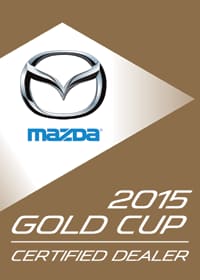 ?RAMSEY, NJ – The annual tradition continues at Ramsey Mazda continues as the dealership was again awarded the honor of Certified 2015 Gold Cup Dealer.
This accomplishment is the most prestigious award that a Mazda dealer can be recognized for. Gold Cup Certified Dealers are an exclusive group of dealers that are including in this program which is designed to reward the best performing dealerships for their dedication to improving new vehicle sales and customer loyalty.
Mazda 2015 Gold Cup Dealers are recognized for reaching standards of excellence and maintaining a higher standard of customer service. The Mazda 2015 Gold Cup Dealer takes pride in making every customer's experience the best it can be.
When it comes to servicing your existing Mazda or purchasing your next vehicle, look for dealers who proudly display the Mazda Gold Cup logo in their dealership. When you shop at Ramsey Mazda you will see we proudly received quite a few awards. The "best sales experience" comes into play with how Ramsey Mazda does business; where the goal is to assist customers in making a confident decision, or even a friend.
Our commitment to customer care at Ramsey Mazda doesn't stop when you purchase a vehicle. The Ramsey Mazda Service Department is staffed with certified factory-trained technicians, ready to perform everything from regular maintenance to expert repairs. Work is done quickly and correctly with excellent service with every vehicle, every time.
Ramsey Mazda is a proud dealership and would like to recognize our team members in both Sales and Service for their accomplishments. We encourage you to visit our Route 17 Mazda dealership today!
Mazda 2015 Gold Cup Award Press Release:
"IRVINE, Calif. – Mazda North American Operations (MNAO) is proud to announce the winning dealerships of the Mazda 2015 Gold Cup Dealer award. This is the highest honor a dealer can receive from Mazda for their dedication to new vehicle sales and customer satisfaction. Dealers qualify for 2015 Gold Cup Dealer certification by meeting rigorous Mazda sales loyalty goals, customer satisfaction requirements, maintaining a quality dealership image, and ensuring their sales and service staff adheres to Mazda training requirements on an on-going basis. Only dealerships that deliver the best sales experience and increase customer loyalty are given this prestigious award. President and CEO of MNAO, Jim O'Sullivan says, "Mazda is proud to reward our top-performing dealerships every year, for their focus and dedication to providing the best sales and service experience in the industry. We congratulate each dealer on their great achievement." While all authorized Mazda dealerships are eligible, only a select number are awarded this high honor."
Shop Our Mazda Lineup
|
See Our Mazda Specials