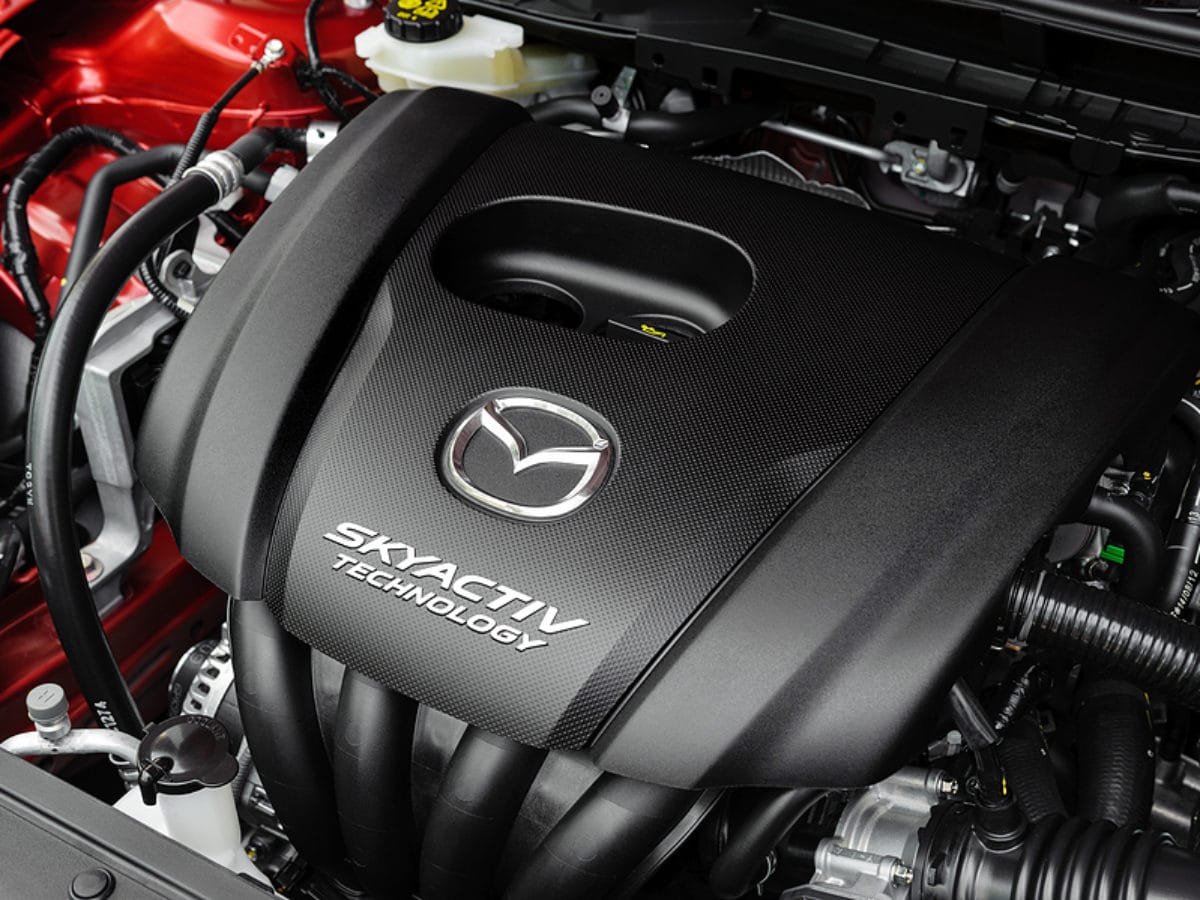 The transmission is one of the cornerstone parts under the hood of your vehicle since it's what's used to deliver the proper amount of power from the engine to the wheels. This is determined based on the speed that you're driving and moving from one gear to another happens quicker than you think in today's transmissions.
Our Mazda service center serving Wayne NJ employs Mazda-certified technicians who know the ins and outs of any transmission from our brand including the most current Skyactiv® transmission options being used. Here are the 4 types of transmissions that could be under the hood of your car or SUV:
Manual transmission that provides a sporty driving experience in vehicles like the MX-5 Miata by having you shift the gears yourself
Conventional automatic transmission that uses planetary gear sets to generate various gear reduction radios
Dual-clutch automatic transmission that offers odd & even gear sets utilizing 2 separates clutches
Continuously Variable Transmission (CVT) that operates using a pair of pullets to produce various gear reduction ratios
We'll thoroughly inspect your Mazda's transmission to properly diagnose an issue or let you know if you don't need to worry right now. Many potential more expensive issues can be resolved with a flush of the transmission fluid, which is recommended once every 30,000 miles for any Mazda car or SUV.

Does Your Mazda Need Transmission Repair Service?
Yes if you feel like the vehicle hesitates, jerks or slows down as you drive and/or accelerate
Yes if there's a hum, grind, buzz, whine and/or clunk while you're driving
Yes if you feel like your Mazda shakes or shimmies as you drive
Yes if there's a burnt smell emitting from your vehicle
Yes if you see red transmission fluid under your car after you've been parked
Yes if the usually bright transmission fluid has a darker & non-transparent look to it
Yes if the check engine light illuminates in the dashboard
We recommend that you come see the team at our Mazda repair center serving Lodi NJ right away if any of the issues above are occurring in your car or SUV. That's because catching a problem early will lessen the chances of a much more expensive fix down the road, which are common if you don't address a transmission issue in a short amount of time after it's discovered.
If you're looking to save on a Mazda transmission repair or any other service we offer, check our Mazda service specials to see what our current offers are. We regularly update our deals for maintenance & repairs, so always check them out to see what kind of money you can save.
You can always contact Ramsey Mazda to either make an appointment to get your transmission inspected or ask a question about a problem you're having in your car or SUV!