Used Cars, Trucks and SUVs for Sale in Ramsey, NJ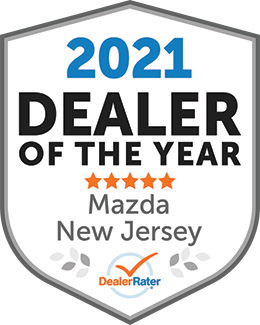 At Ramsey Mazda, it's our mission to help everyone own the vehicle that fits their lifestyle and needs best. We know that buying a new vehicle isn't necessary for everyone, and that getting a great deal on a quality vehicle that you can trust day in and day out is the most important thing you can look for. That's why we're proud to offer a terrific selection of used vehicles for sale in Ramsey, NJ, offering a wide variety of makes and models to help anyone find and afford the vehicle that's right for them.
All our used vehicles are competitively priced, and our financing experts are here to work with anyone, regardless of budget, to ensure that they can buy the vehicle that fits their needs best. Choose from many different used cars, trucks and SUVs from a variety of automakers, including many used and certified pre-owned Mazda models, giving you even more options to own the Mazda model you want most.
Used Mazda Models for Sale Near Spring Valley, NJ
We know that buying a new Mazda model isn't going to be right for everyone, but that doesn't mean that you can't still own your favorite Mazda models. We offer one of the largest selections of used Mazda models in the Chestnut Ridge, NY area, allowing you to enjoy the same style, performance, comfort, and features of a new Mazda vehicle, only at a pre-owned price that can fit your budget and needs better.
Many of our used Mazda vehicles are gently used and from recent model years, allowing you to enjoy many of the latest advancements in technology, safety and engineering. You can take advantage of low mileage models that we're previously leased or service loaners, giving you greater confidence knowing that they're prepared to serve you well on all your travels to Airmont, NY. With many popular used Mazda cars and SUVs available, including the Mazda3, Mazda6, Mazda CX-3, Mazda CX-5, Mazda CX-9, and more, we're sure that we have the right model for everyone.
Certified Pre-Owned Mazda Models for Sale
A great selection of our used Mazda models are certified pre-owned, allowing you to enjoy warranty coverages and other benefits that normally only come with new vehicles, but now at a pre-owned price. To even be considered for the Mazda certified pre-owned program, the vehicle at hand must be less than 6-model years old and have fewer than 80,000 miles on the odometer. After qualifying, all models have to pass a rigorous 160-point inspection process by a factory trained technician, checking every part and component on the vehicle from the inside out.
Once certified, all models come with the remainder of the 7-year/100,000 mile powertrain limited warranty, as well as a 12-month/12,000 mile certified pre-owned limited warranty, allowing you to drive with confidence all over Ridgewood, NJ knowing that your vehicle is covered.
Shop a Variety of Used Makes and Models in Ramsey
We want to help everyone find the right vehicle. That's why we also offer a great selection of used cars, trucks and SUVs from a multitude of automakers, including Honda, Nissan, Toyota, Jeep, and more. All of our used vehicles are competitively priced and available with a wide range of financing options, allowing anyone to buy the used vehicle that they want, at a price that's right for them.
Shop Our Wide Selection of Used Vehicles in Person at Ramsey Mazda Today
The best way to find out which of our many used vehicles is the right fit for you is to come join us at Ramsey Mazda and view our entire selection in person.