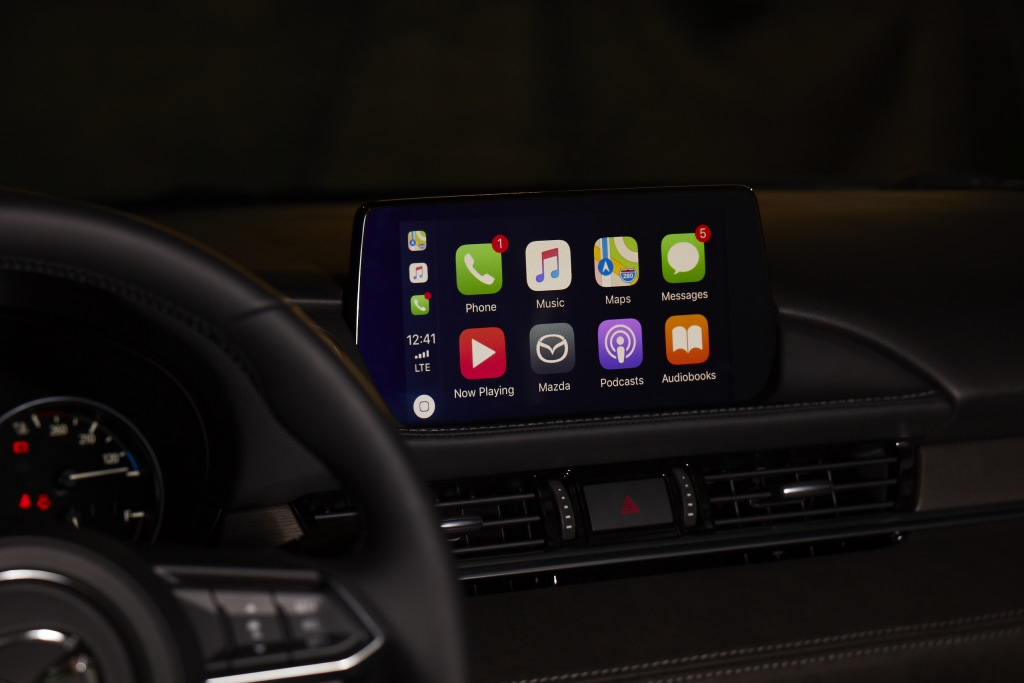 Two of the most recent yet most popular new features that are paired together are Apple CarPlay and Android Auto. That's because these technologies are designed to make connecting your smartphone to your car or SUV so much easier and gives you so much more when doing so!
It was first introduced in the 2018 Mazda6 and is becoming available on multiple 2019 models such as the Mazda CX-5 & Mazda CX-9. Now I'm sure you're wondering how you can get in on the fun with an older Mazda. Well, this Apple CarPlay & Android Auto update is offered for Mazda vehicles model year 2014 or newer & equipped with the MAZDA CONNECT™ infotainment system!
That means more Mazda models are eligible to keep you and your passengers more entertained and informed on the road thanks to this Apple CarPlay & Android Auto upgrade. Not to mention staying connected to your loved ones who aren't in the car with you, whether it's on a daily commute, a getaway day or an extended road trip.
What is Mazda Apple CarPlay?
Apple CarPlay lets you access your iPhone when connected to your vehicle. You can do the following thanks to Siri and the in-vehicle controls:
Make & receive phone calls
Send & respond to messages
Listen to voicemail
Get directions to your destination, favorite or new, using Apple Maps
Access your personal music library from iTunes
Use popular 3rd-party apps to listen to podcasts, audiobooks, the news and online radio stations
What is Mazda Android Auto?
Android Auto is crucial in ideally connecting your Android-powered smartphone to your Mazda car or SUV. This infotainment technology does many of the same things that Apple CarPlay does, except voice control is provided by Google Assistant.
A couple of differences are present, as navigation is provided by Google Maps that also gives you real-time traffic alerts. Though iTunes is an Apple product, Android Auto also allows you to access your favorite music, news, sports, talk and audiobooks from a number of 3rd-party mobile apps.
Besides voice control, both of these infotainment technologies can be controlled via the multi-function Commander knob or shortcut buttons. No matter which way you use them, your eyes will be more focused on the road and less on your phone.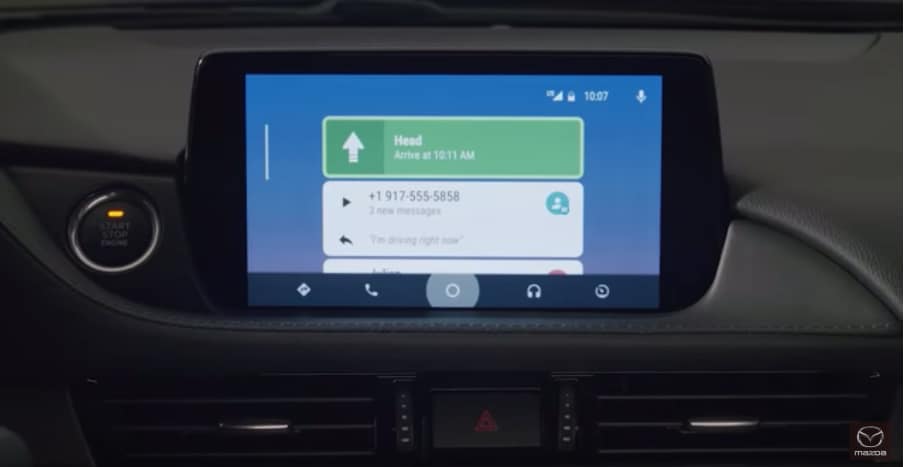 ?
How to Get This Apple CarPlay & Android Auto Update
If you want this Apple CarPlay and/or Android Auto upgrade for your Mazda, it's easy. That's because it only takes about 2 hours for the job to be done by the team at Ramsey Mazda.
First, there's a bit hardware will be installed as needed in the form of more-powerful & faster-charging 2.1-amp USB ports that you can plug in your charging cable for your smartphone to connect to. Then comes the software including the latest version of MAZDA CONNECT™ that's compatible with both Apple CarPlay & Android Auto.
It's that simple! A service appointment is required for this update, so you can assure that the job gets done in the appropriate 2-hour timeframe. The Ramsey Mazda service department is open 6 days a week including extensive hours on Saturdays. Please contact our team to start the process of getting this Apple CarPlay & Android Auto upgrade!