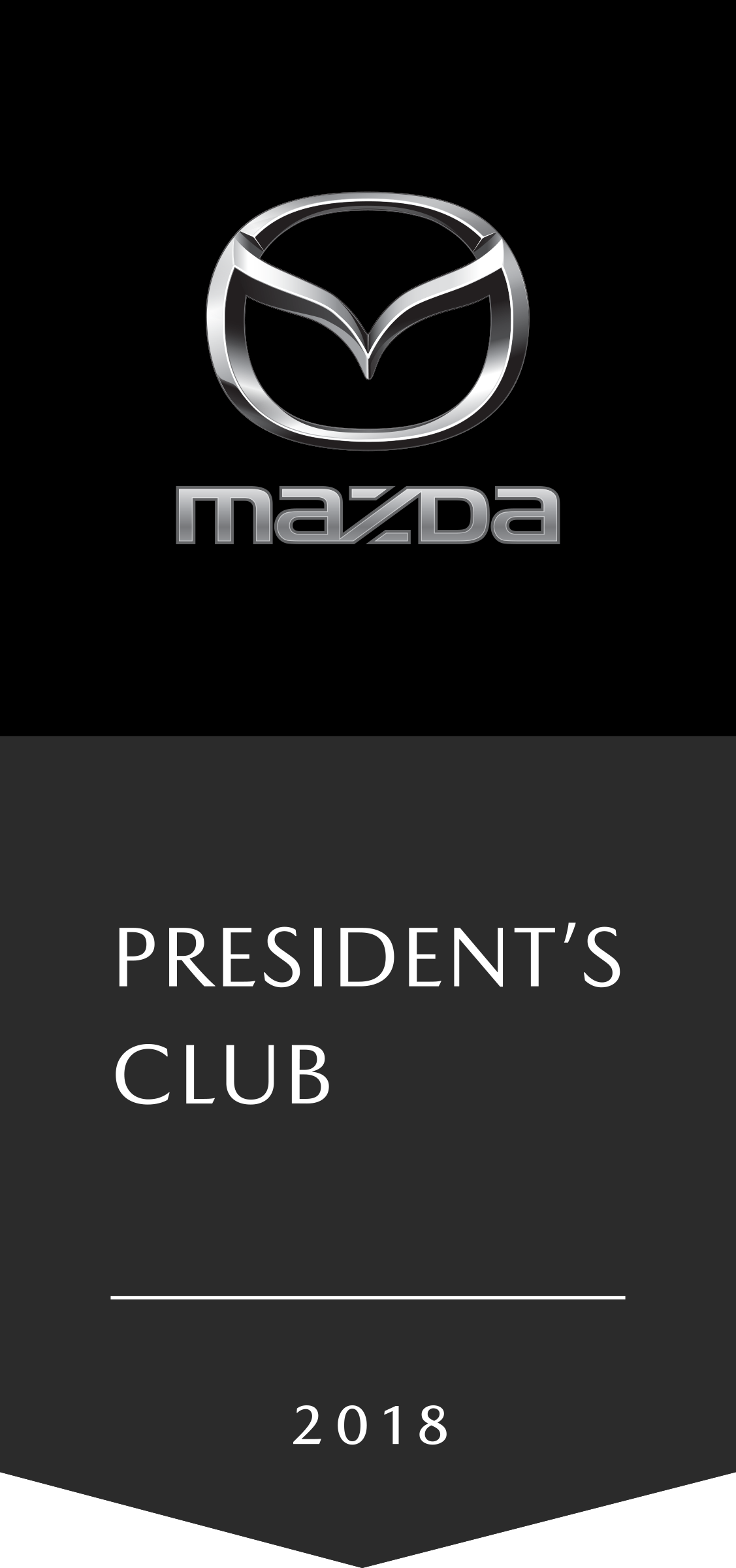 ?Mazda North American Operations (MNAO) gives out the President's Club designation to only the top 50 dealerships each year. Ramsey Mazda proud to be a member of the 2018 Mazda President's Club!
This is the 3rd year in a row that we are a Mazda President's Club dealership. MNAO assigns every dealer into 1 of 4 competitive groups that are determined by weighing each dealer's average annual sales for the previous 3 years and the expected registrations within each dealer's area of operation equally.
For 2018, we were placed in Group A where only 20 dealerships won based on the customer experience factor with an emphasis on customer retention. MNAO uses cumulative year-to-date Mazda Brand Experience Program (MBEP) index scores through December 2018 to determine the winning dealerships.
All authorized Mazda dealerships of record as of January 31, 2018, were eligible to participate in the 2018 Mazda President's Club program.
We would like to thank all of our loyal customers and our hardworking staff for helping us once again receive this prestigious designation.
What Our Customers Have to Say
"Having been a first time leasing customer at Ramsey Mazda, I was greeted with kindness and understanding. The multiple people that I worked with listened to my requests and made it possible to lease my 2019 CX-5. The salesman was not only accommodating to my requests for my car but also created a comfortable, personable environment. I am beyond happy with my experience and will be returning in the future."

-Lauren Koeber
"My husband and I came in looking for a new car. I must say, Eric and Donovan were such a pleasure to work with. They were kind, patient, knowledgeable and personable. They made our car buying experience so simple. One thing I admire is that you have their undivided attention, and they made you feel as if you were their priority. I highly recommend them."

-Odanna Gonzalez
"Had my 2003 Mazda Protege5 serviced and it's running like brand new! (zoom, zoom effect is back!) Thanks to Mark and the service/tech team for great customer service and top notch work done on my little manual hatchback."

-Sheila Smith