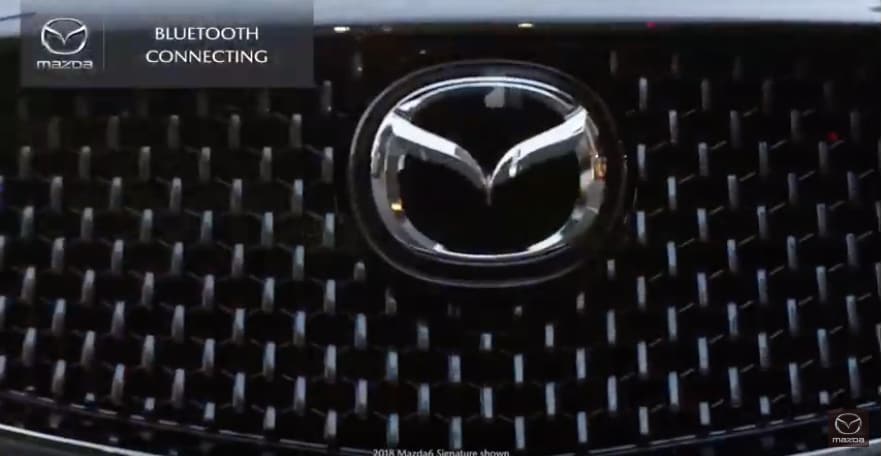 One popular feature that comes standard in our new Mazda lineup including the Mazda3, Mazda6, CX-3, CX-5, CX-9 & MX-5 Miata is Bluetooth. That's because it keeps you connected to your world through your smartphone, whether you're on the road often for business, running errands or having some weekend fun.
We also know that people get new phones somewhat often, whether it's the latest iPhone or a new Android smartphone. That's why we wanted to let you know how to connect your Bluetooth-enabled device to your Mazda car or SUV.
Before attempting to connect your smartphone to your car via Bluetooth, please ensure that you're stopped and safely parked so you don't get into an accident while trying to integrate your device.
5 Steps to Pair Your Phone & Mazda
Select Bluetooth from your phone's Settings menu.
Instruct MAZDA CONNECT™ to find your phone by going to the Settings menu and selecting Add New Device.
Once both your phone and your car are searching for devices, select Mazda on your phone.
Your device will show a 4-digit or 6-digit code on the screen & that same code will show up on the MAZDA CONNECT™ screen. Your phone will ask to enter the code, confirm the code or ask you if the codes match on both screens with a Yes or No prompt.
You'll get a prompt on the MAZDA CONNECT™ screen indicating that your phone is now connected.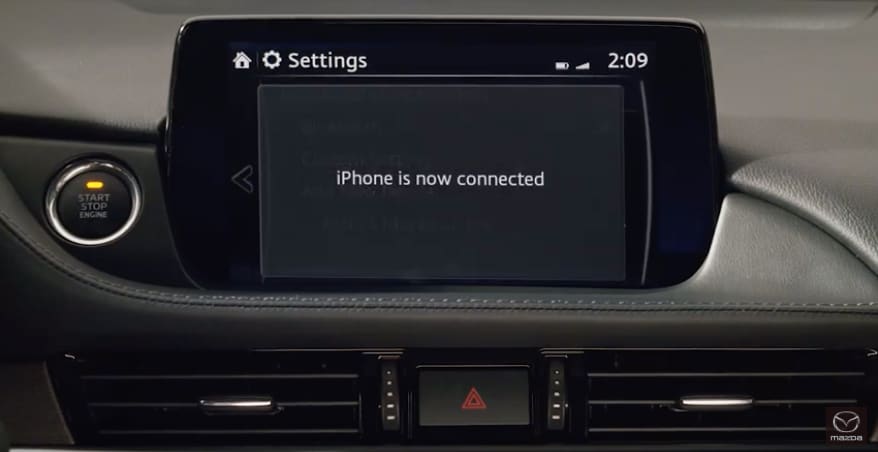 Now That Bluetooth Has Connected Your Car & Phone…
Once this screen comes up (or one similar that names your specific device as connected), you're able to do a number of things with the touch of a button and the command of your voice. The first is making a phone call, which can be done by:
Pressing the Talk button located on the steering wheel.
Saying "phone" after the first beep.
Saying "dial number" after the next beep.
Saying the phone number you'd like to dial or the person's name you've saved into your contacts list & saying "call".
You can also answer incoming calls by either pressing the Answer Phone button on the steering wheel or selecting Answer on the MAZDA CONNECT™ screen. If you don't want to speak with that person when they're calling, you can press the Hang Up button on the steering wheel or select Ignore on the MAZDA CONNECT™ screen.
In the event of a moderate or severe car accident, your connected phone will utilize the onboard E911 Automatic Emergency Notification feature to get help to you as soon as possible. You can cancel that call by pressing the Hang Up button within 10 seconds.
You're also able to stream audio from your personal playlist or your favorite app from your smartphone to your Mazda, that way you can enjoy your ride while listening to your music and/or podcasts of choice.
Contact Ramsey Mazda if you have any questions about pairing Bluetooth to your car or to test drive a new Mazda that includes Bluetooth connectivity!