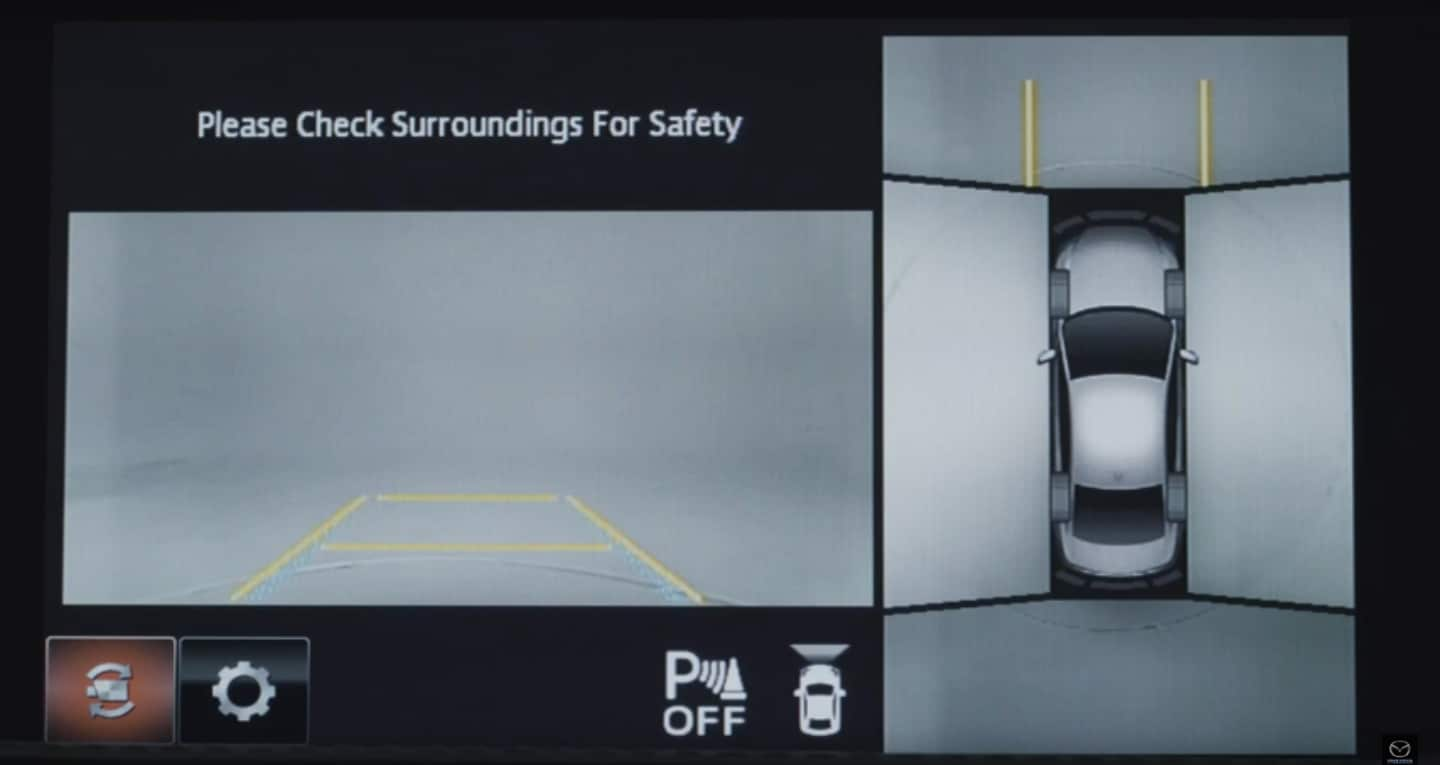 One popular feature that our customers ask about is the Mazda 360° View Monitor. That's because this camera system is designed to give you a bird's eye look at your surroundings as you look to park your vehicle.
It goes beyond the rearview camera that comes standard on many of the new Mazda cars and SUVs at our North New Jersey dealership location just minutes from NYC and Rockland County NY. That's because it gives you the same live look at what's around you as the rearview camera, except it adds more angles.
Where to Use the Mazda 360° View Monitor
The short answer is that you can use this 360-degree camera system anywhere. But it's the most ideal in urban environments like New York City and Newark where street parking is sought after like the holy grail. That's because it can help you navigate even the tightest of spaces where you need absolute precision to get in.
In addition, this monitor also can help you parallel park on congested Main Streets in your hometown or favorite neighboring downtown. It also comes in handy when backing out of parking spaces and driveways to ensure you're not going to hit anything or anyone.
How the Mazda 360° View Monitor Works
You can switch the Mazda 360° View Monitor on by pressing the View button on the lower side of the dashboard. People sometimes call this technology the Mazda 360° Camera, but that's inaccurate since there are actually a total of 4 cameras that all work in conjunction to give you the following views:
Normal Front to see what's directly ahead of you
Wide Front to give you a larger view of what's ahead of you
Side to see what's next to you
Normal Rear to see what's directly behind you
Wide Rear to give you a larger view of what's behind you
Top Down to see it all
You can switch between each view to ensure that you parallel park your car without hitting into the vehicle behind you, the one in front of you, hopping the curb or nudging another object in the way. All of this displays on the onboard 8" MAZDA CONNECT™ infotainment full-color touchscreen, so it'll be so easy to look at.
Also assisting with the parking process are a total of 8 sensors located at both the front and rear of the vehicle. These will detect how close your Mazda is to obstacles and will give you an audible warning as you get closer to one, with the alarms becoming more increasingly urgent as your vehicle get nearer.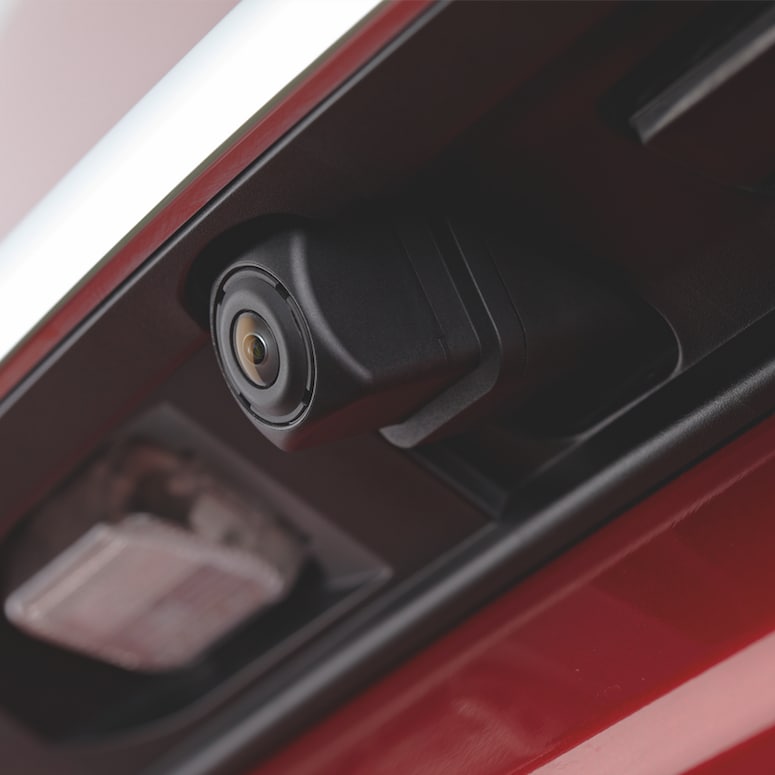 ?
Which Mazda Models Have This Tech?
As of this blog post's publishing, you can find the 360° View Monitor in select Mazda6 & Mazda CX-9 models at our Bergen County NJ dealership location. We predict that many more of our new cars and SUVs will debut this feature in the next couple of years.
Ramsey Mazda will help you find the right car or SUV that contains this innovative feature. Contact our team to learn more about the 360° View Monitor and all of the other fender-bender-prevention & more serious collision-prevention technologies offered in our vehicle lineup!