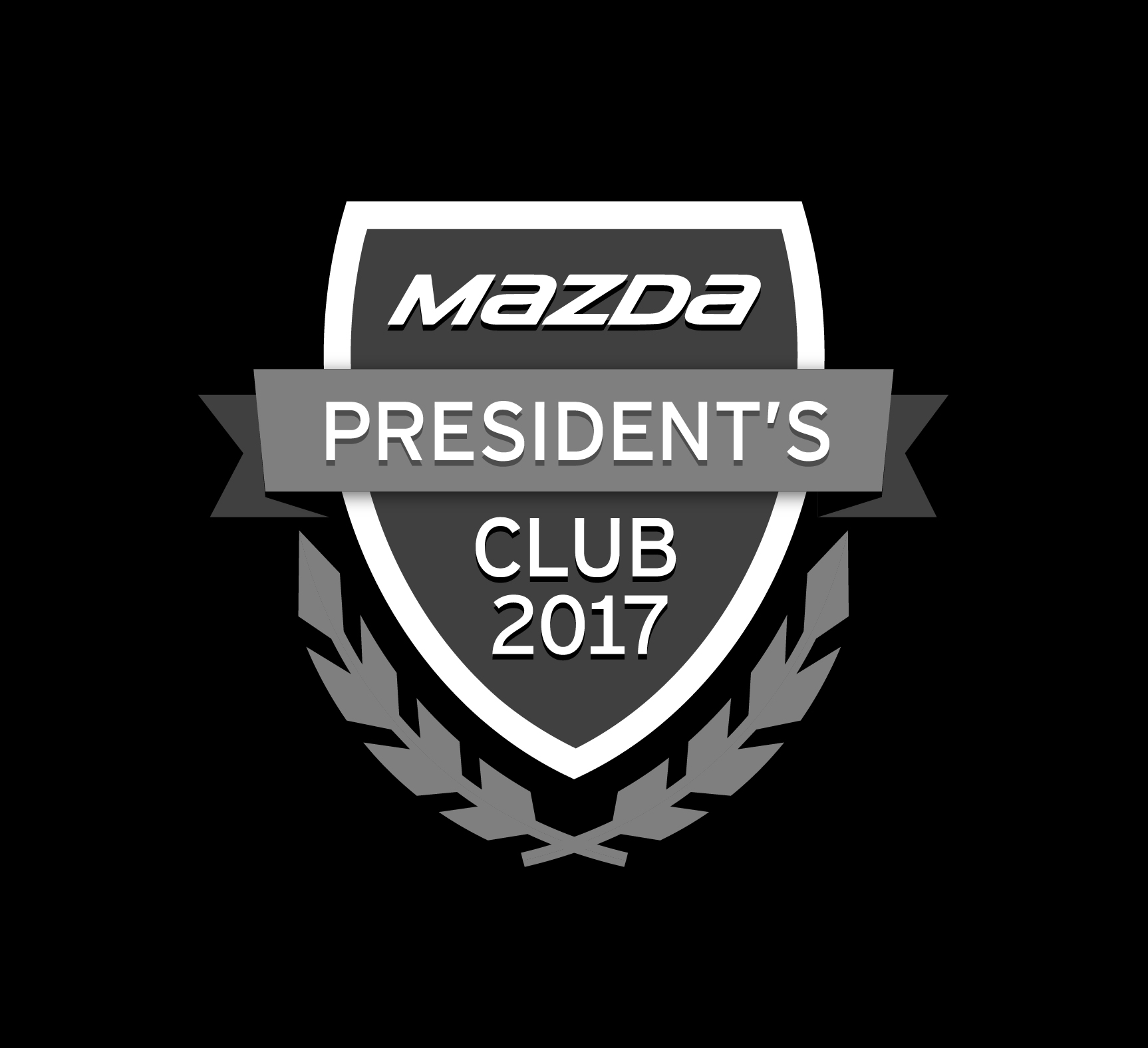 We've earned it before and we've earned it again: we are proud to announce that Mazda North American Operations has named us as 1 of the 50 dealerships in the 2017 President's Club!
We want to thank all of our customers and hardworking staff for helping us get their prestigious recognition once again.
"We believe that delivering a great customer experience should live at the center of our business practices," says Masahiro Moro, President and CEO of Mazda North American Operations. "I'm proud to recognize [Ramsey Mazda] for consistently delivering our brand vision by providing the very best customer experience to those in their local community."
We were named to the 2017 President's Club is based on the superior customer service experience that we provided, along with achieving top sales performance against other dealerships that are similarly sized to us. The customer experience scoring is based on cumulative year-to-date Mazda Brand Experience Program (MBEP) index scores from January 31, 2017 through December 2017.
All dealerships in the 2017 President's Club were assigned to 1 of 4 competitive groups, with placement being determined by equal weighting of each dealership's average annual sales for the previous 3 years and the expected registrations within each dealer's area of operation.
Group A is capped at 20
Group B is capped at 15: Ramsey Mazda is in this group
Group C is capped at 10
Group D is capped at 5
What Our Customers Have to Say
"I just purchased a 2018 CX-5 last night for my daughter from Ramsey Mazda. Everyone from the sales manager, Jim Sabini, to the business manager, Donovan Lau, were friendly, efficient and very helpful. Our salesman, Victor Jacobson, was the best and not only took great care of us but made sure we got a great deal and financing without spending a huge amount of time there. Definitely returning!"

-David M
"Justin was a fantastic help with fulfilling what I was looking for. He was very kind and not a pushy person. Explained every step of the way. I would highly recommend! Thank you for a great experience."

-Ajc11
Read More Customer Reviews